In South Africa, the month of June – when we observe Youth Month – is often a time when commentators and analysts emerge from all sorts of places to suggest that South Africa's young people face a bleak future; that unemployment, HIV and crime dominate young people's lives and that government or our society has little to offer to overcome these challenges.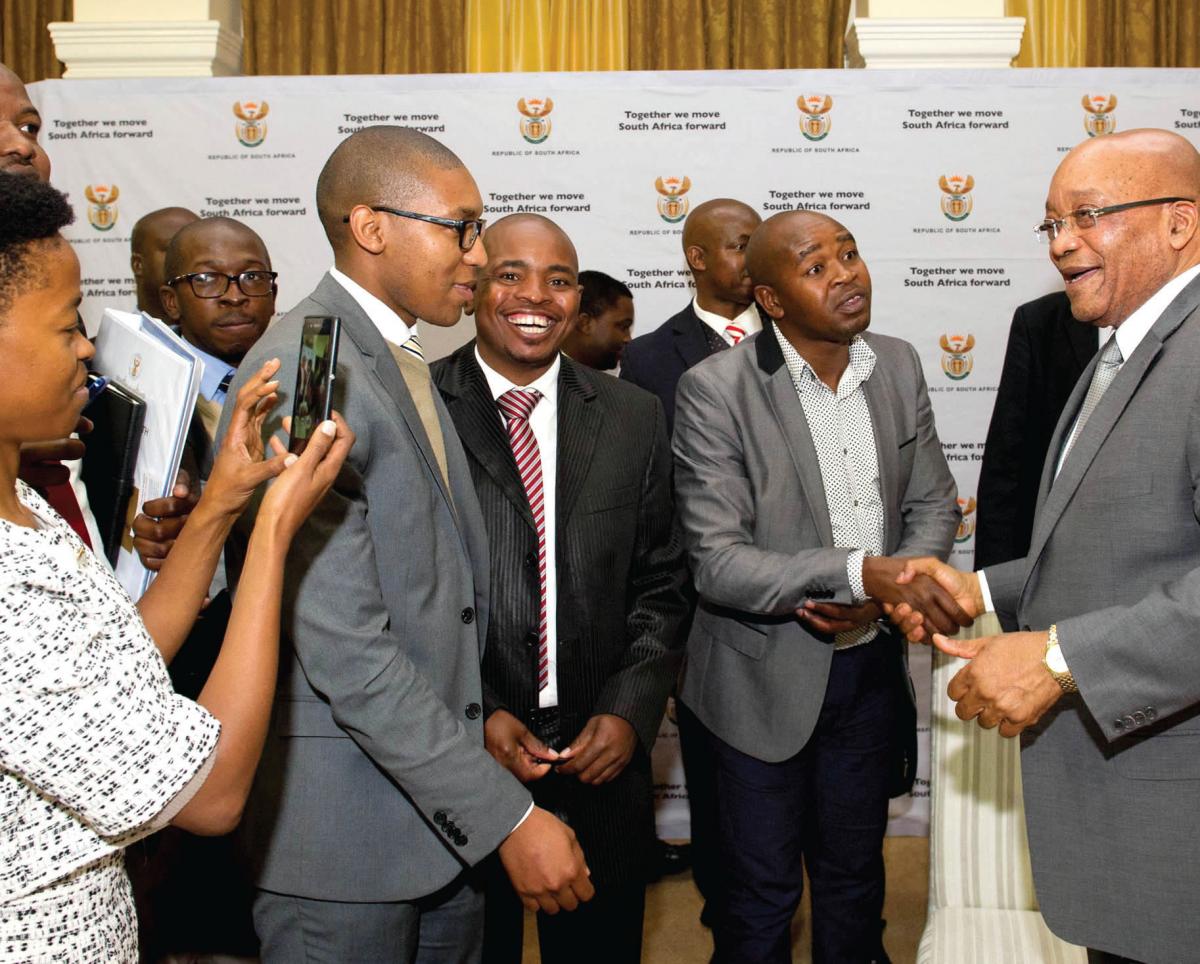 These generalisations serve to take people's eyes off the reality of South Africa's investment in all its young people on whose ambitions and fortunes our future rests.
This reality does not ignore our problems; it responds to our problems, and it is a reality that anyone can see unfolding before their very eyes: in our classrooms and lecture halls; on our sports fields; in offices and industrial parks; in our science laboratories and even in the cars on our busy freeways. These are all places where you will see young people benefiting from improved education opportunities and the material benefits that come with them.
Tens of thousands of students on our university and college campuses are young people who come from poor families who never produced graduates during decades of being denied access to education under apartheid.
Hundreds of thousands of young people are driving brand-new vehicles or living in properties they own – in many cases, also for the first time within their families, because they have good jobs and secure income that enables a good standard of living. Many can now support their parents and put food on the table at home.
Thousands of young people are playing sports in places – in South Africa and elsewhere – that their parents could only dream of before 1994.
This undeniable progress is the result of a growing economy – no matter how slowly – in which more South Africans are being educated and prepared for jobs that allow them to pay taxes that are invested in the country's development.
This development entails infrastructure expansion, the provision of basic services, the provision of social grants to the most vulnerable, government support for small businesses and the ability of South Africans to interact and transact with just about every country in the world.
South Africa now enjoys relations with countries where we could not set foot during the apartheid era.
This reality is no accident; it is rooted on our ongoing work as government, working with all sectors of our society, to achieve our National Development Plan's Vision 2030.
The National Development Plan tells us: "The determinant of success is whether a country can harness the advantage of having a large number of young people who are able and willing to work. To do so means providing them with education and skills, and helping school leavers find work that is stimulating and through which they can fulfil their aspirations."
The Plan reminds us that South Africa has an urbanising, youthful population, which presents an opportunity to boost economic growth, increase employment and reduce poverty.
With this in mind, the National Planning Commission, which drew up the National Development Plan, suggested actions including the following:
A nutrition intervention for pregnant women and young children.
Universal access to two years of early childhood development.
Improving the school system, including increasing the number of students achieving above 50 per cent in literacy and mathematics, increasing learner retention rates to 90 per cent and bolstering teacher training.
Strengthening youth service programmes and introduce new, community-based programmes to offer young people life-skills training, entrepreneurship training and opportunities to participate in community development programmes.
Provide full funding assistance covering tuition, books, accommodation and living allowance to students from poor families.
A tax incentive to employers to reduce the initial cost of hiring young labour-market entrants.
This was a wish list when the National Development Plan was first developed, but is now a reality. This is what we are doing for young people to ensure that we break the patterns of poverty and underdevelopment with which previous generations were burdened.
When we recently presented the Presidency Budget Vote in Parliament, Deputy Minister Buti Manamela pointed out that our goal as a country and as stated in the National Youth Policy 2020 is to enhance the participation of young people in the economy, through targeted programmes initiated by government, business and civil society.
Last year, the Industrial Development Corporation (IDC) committed R144 million to enterprises that are youth empowered and producing textiles, steel window frames, food, footwear, and also in tourism and film production resulting in thousands of jobs.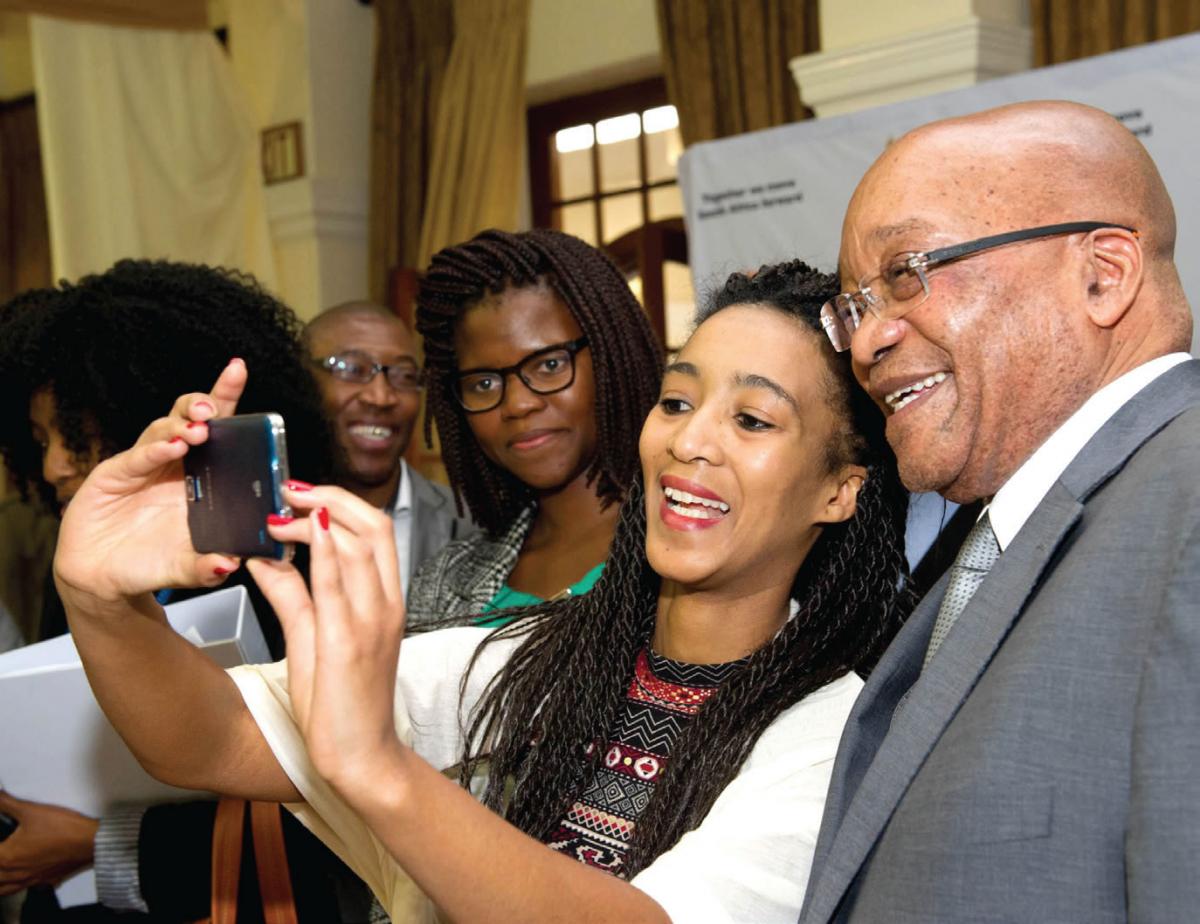 SEFA also disbursed R310 million to around 16 400 small and micro entrepreneurs. This, and many others, honorable members, is hope in action and not just cheap talk. As part of the skills programme last year, more than 6,000 youth have been trained by the National and Provincial Departments of Public Works through the EPWP programme using the National Youth Service model, with a targeted 8 000 for the current financial year. Indeed, this is hope in action.
The National Youth Service Framework is being finalised for public comment, and through this, we intend to simplify the NYS, improve its coordination and increase the participant's intake to give hope in action for the 3.5 million young people Not in Education, Employment or Training.
The National Youth Employment Accord was signed in April 2013. Since then, employment for youth aged 15 to 34 has increased by some 245 000, or 4 per cent. That means it has grown twice as fast as the number of people not in this age group. At the same time, the number of youth unemployed has fallen by 70 000.
From April 2013 when the Youth Accord was signed to December 2014 when the last figures were verified, 955 833 youth employment opportunities were created.
Employment has been advanced through state procurement, with Gauteng Province's public procurement spend for youth since the signing of the accord at R1.8 billion in the last two financial years.
Furthermore, 28 000 young people were registered as artisans through the SETAs in the 2014/5 financial year, and over 14 300 completed their training. Moreover, the share of young people benefiting from our public employment schemes has increased to over half.
We have established a Presidential Youth Working Group Task Team made up of Deputy Ministers who are responsible for coordinating and championing interventions to promote youth development and empowerment across government, and bringing the private sector, civil society, trade unions and other role players into the fold.
The outlook for young people is, therefore, much brighter than the headlines suggest – and I therefore urge young people to focus on opportunities; to make the effort to apply and enroll for opportunities that exist; to think about how you can help build a better South Africa, for yourself and your family, but also for the community around you.
Also think about how you can impact on the rest of our Continent and the world. South Africa is a limitless country, and so is your potential as a human being and member of our society.
Go out and write your headlines!