Teaching and learning can be all the more fun and exciting with the right technology and information at your fingertips.
And thanks to partnerships between government and the private sector, pupils at the Ngangolwandle High School in the Eastern Cape are finding this out first hand.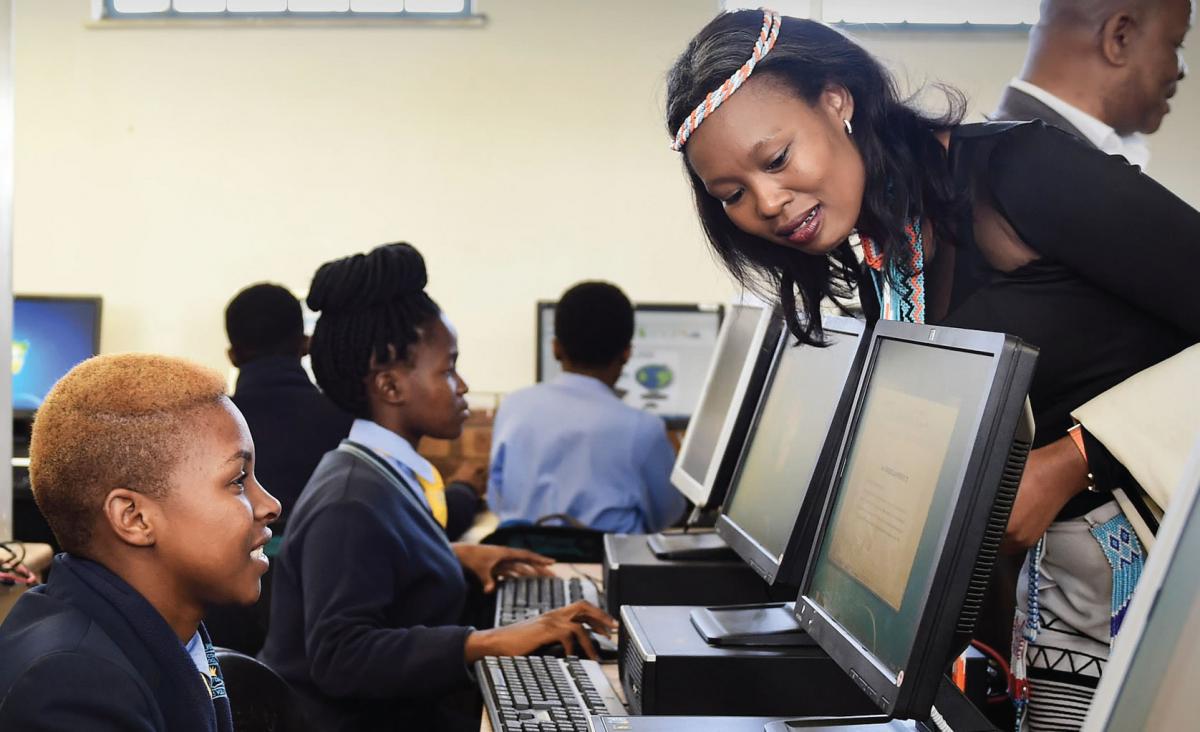 Deputy Minister of Communications Stella Ndabeni-Abrahams recently handed over 25 desktop computers and other teaching aids to the school during a campaign to make information technology (IT) fashionable in rural schools.
This was made possible through various partnerships. The Land Bank donated 25 desktop computers and Vodacom donated a mindset learn broadcasting appliance and tele/fax modem to the value of over R97 400.
The tools are expected to improve teaching and learning in the previously disadvantaged school. 
Deputy Minister Ndabeni-Abrahams handed over the items in line with the National Broadband Policy of 2013 that seeks to ensure that South Africa connects by creating opportunities and ensuring inclusion in schools, health facilities and public sector facilities.
In terms of the policy all schools should have access to broadband at a speed of 10 Megabytes per second by 2020.
MEC for Rural Development and Agrarian Reform Mlibo Qoboshiyane donated seedlings and an agricultural starter pack to the school.
The Eastern Cape AIDS Council, working with Soul City and loveLife, are helping the school to deal with various social ills learners face.
Two tablet computers were donated to the school's principal and deputy principal as a token of appreciation for their concerted endeavours to drive the school in the right direction.
School Principal Wisizwi Billie appreciated the efforts made by the Department of Communications, in partnership with the private sector.
He said the computers would assist in providing tremendous exposure for learners, academically and otherwise.
Yoliswa Blom works for Government Communications (GCIS) in the Eastern Cape.