DIRECTOR: PUBLIC LIAISON AND EVENTS MANAGEMENT (Ref: 2015/22)
Chief Directorate: Communication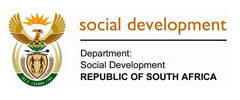 TOTAL PACKAGE: R 819 126 per annum 
Center: HSRC Building, Pretoria
This inclusive remuneration package consists of a basic salary, the states' contribution to the Government Employees Pension Fund and a flexible portion that may be structured i.t.o. the applicable rules
REQUIREMENTS:      
An appropriate recognised Bachelors Degree in Communication/ Marketing/ Public Relations or equivalent qualification (NQF level 7) PLUS five years middle/senior management experience in the Public Liaison and Events Management field. Knowledge of the relevant Public Service legislation. Knowledge of national and international social political developments. Knowledge and understanding of formal and non-formal communication approaches. Knowledge of Events Management.
Competencies needed: Public Relations. Networking (Internal and External). Analytical and Research. Strategic Planning. Negotiation. Programme and project management. Financial management. Policy analysis and development. Communication (verbal and written). Service delivery innovation. Problem-solving and change management. People Management and empowerment. Client orientation and customer focus. Stakeholder management. Presentation and facilitation.
Attributes: Willingness to travel. Ability to work under pressure. Innovative and creative. Ability to work in a team and independently. Independent thinker. Honesty and Integrity.
KEY RESPONSIBILITIES:
Develop, implement and monitor external communication and marketing strategies to promote the Department's programmes with regard to public liaison. Manage and plan the Ministerial provincial visits, public participation, Imbizos and campaigns in collaboration with line function. Establish and maintain public liaison, stakeholder relations and partnership with regard to development communication. Co-ordinate the international reports of the Chief Directorate: Communication. Manage an effective communication interface with GCIS as well as the communication units of national, provincial and local government departments with regard to public liaison. Keep abreast with political and social trends. 
ENQUIRIES:                Ms L Oliphant Tel: (012) 312-7653
APPLICATIONS TO BE FORWARDED, QUOTING THE RELEVENT REFERENCE NUMBER TO:
The Director General, Department of Social Development, Private Bag X901, Pretoria, 0001. Physical Address: HSRC Building, 134 Pretorius Street, Pretoria.
FOR ATTENTION:     Ms E de Waal
CLOSING DATE:         03 July 2015
NOTE A curriculum vitae with a detailed description of duties, the names of two referees, certified copies of qualifications and identity document must accompany your signed application for employment (Z83). Shortlisted candidates for SMS posts will be required to undergo competence assessment. The successful candidate will sign an annual performance agreement, complete a financial disclosure form and also be required to undergo a security clearance. If the candidate is applying for an OSD post, certificates of service must be attached to the CV. No faxed or e-mailed applications will be considered. It is the applicant's responsibility to have foreign qualifications evaluated by the South African Qualification Authority (SAQA). Failure to submit the requested documents will result in your application not being considered. Personnel suitability checks will be conducted on short listed candidates and the appointment is subject to positive outcomes of the checks. Correspondence will be limited to shortlisted candidates only. If you have not been contacted within three months after the closing date of this advertisement, please accept that your application was unsuccessful. "The Department of Social Development supports persons with disabilities"
It is our intention to promote representivity (race, gender and disability) in the Public Service through the filling of this post and candidates whose transfer / promotion/ appointment will promote representivity will receive preference.