Written by Noluthando Mkhize
Thousands of Accounting learners in KwaZulu-Natal (KZN) stand to benefit from a three-year partnership between the provincial Department of Education and the private company, Risk and Reward.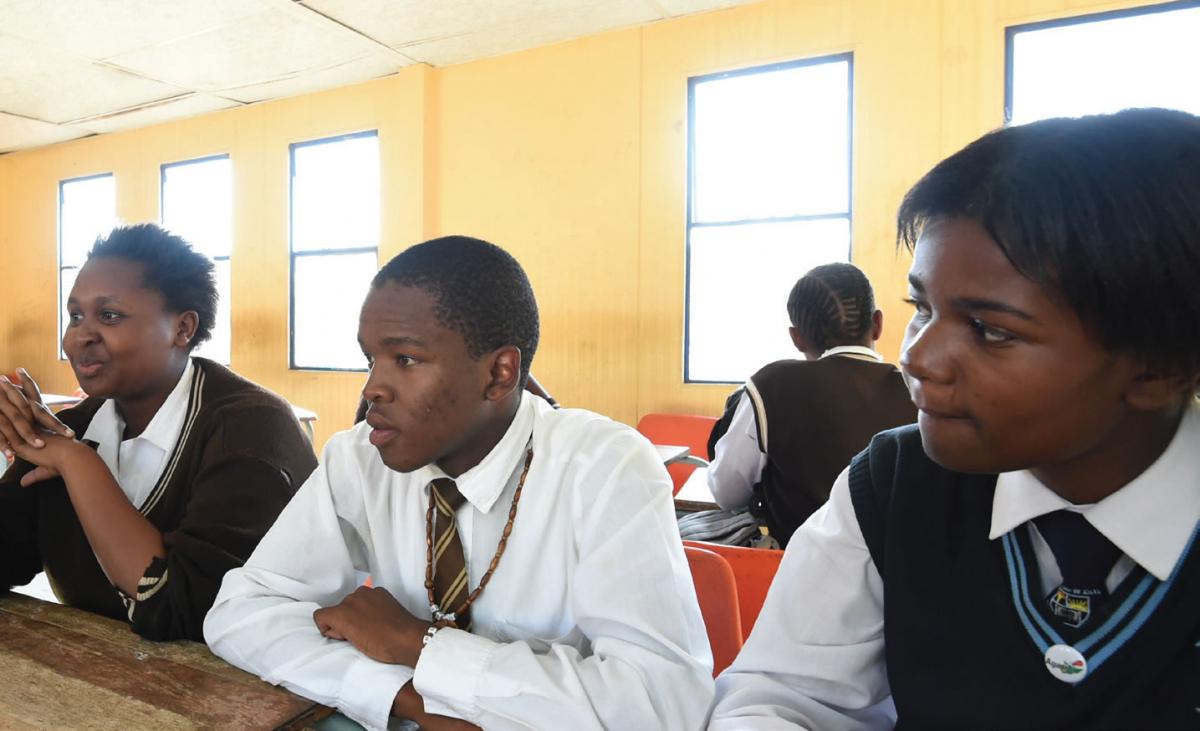 Risk and Reward aims to help the department by teaching accounting around the province, at no cost, to improve KZN's 2015 matric pass rate. Risk and Reward will teach educators and learners in seven districts, identified by the department, that need the most help with Accounting as a subject.
The districts that will be helped are those of Umkhanyakude, Zululand, Uthungulu, Amajuba, Umzinyathi, Sisonke and iLembe. Learners will attend classes on Saturdays and educators will go through continuous enrichment programmes in 2015.
Risk and Reward will develop innovative programmes to enhance the learning of Accounting and will also use its 12-Round Accounting board game as part of its innovative way of teaching.
The company will also introduce learner competitions such as the Future Accountants Initiative Competition to help learners understand the subject.
In this competition, learners will pretend to be business owners and will be expected to compile reports and balance sheets on the performance of their buisness.
All seven districts will compete in the competition and Risk and Reward will partner with other accounting firms such as Ngubane and Company, Sizwe Ntsaluba Gobodo and Ubuchule Company and Ukukhanya Company.
This is not the first time that the company has teamed up with public schools. In 2013, it was part of a mentorship programme with Adams College High School in Durban. With the company's help the school's results improved from four distinctions to 44.
Risk and Reward product developer Thabani Zulu said he was challenging the corporate community to give of their time to help improve the standard of education for children in the country.
The company offers business advisory services to support any business via business consulting, financial management, human resources, administration, information technology (IT) solutions, marketing and branding.
KZN Education MEC Neliswa Nkonyeni said she hoped that this programme would encourage more private sector players to follow in the footsteps of Risk and Reward. 
She also said many academics and education specialists had offered their services to help improve the overall education system in the province, at no cost to the department.
"Others who are offering their services are the Mazibuye and the Swarati Institute, which are running a Maths and Science intervention programme.
"We also now have a Mathematics and Science Ambassador who is going to source private funding to inject into our programmes to lift the standard of teaching and learning in these fields.
"Another partnership is with the Moses Kotane Institute, which provides support to teachers in Maths, Science, Technology and Engineering," said MEC Nkonyeni.
She added that these were just some of the many outstanding South Africans who have the interests of the child at heart, for which she is very grateful.