Written by Siphiwe Nyathi
Small-scale farmers in Mpumalanga now have a ready-made market for their produce after it was announced that they would start supplying food to selected government schools.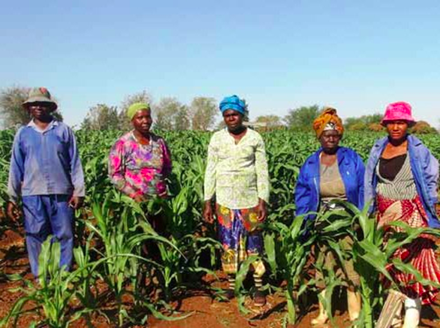 Provincial government spokesman Zibonele Mncwango said that from 1 April, all school feeding schemes in municipalities that fall under the Comprehensive Rural Development Programme would buy their food from small-scale farmers.
These municipalities include Nkomazi in Malalane, Chief Albert Luthuli in Carolina, Pixley Ka Seme in Volkrust, Dr JS Moroka in Siyabuswa, Thembisile Hani in KwaMhlanga, Mkhondo in Piet Retief and Bushbuckridge.
Premier David Mabuza announced the development during his State of the Province Address recently.
The Mpumalanga government wants to ensure that every small producer is given an opportunity to actively participate in the economy.
"As a build-up, government will provide markets for small-scale farmers and encourage them to keep on farming," Mncwango explained.
He said small-scale farmers would also be given an opportunity to sell their crops at the fresh produce market that will be built in the province this year.
"Farmers will work with their municipalities to ensure that no cooperative is left behind. The opportunity will encourage and motivate emerging farmers to produce more food knowing that they have a market," Mncwango added.
Farmers in the province are excited at the latest developments.
Grace Mndawe, of the Silwanendlala Agriculture Cooperative, said the opportunity bears a lot of promise for their vegetable project.
"We are very thrilled about the opportunity and we cannot wait to expand our farming hectares as we also feed orphans in the area. It is always encouraging and inspiring knowing that when you harvest, there is a market waiting for your products," she said.
Silwanendlala grows beetroot, tomatoes, spinach, butternut and onions.
Another farmer Sanny Ndinisa, who represents Thathani Ku Phila Cooperative, said members of the project would now be able to earn salaries. "Some of the cooperatives were struggling due to a lack of market and poor demand because many farm the same crop in the area. This will inspire many farmers, especially women," she said.
However, their farm still has water challenges. "We hope that government can help us with boreholes so that we can use more hectares," Ndinisa added.
For more information contact the Mpumalanga provincial government on 013 766 1000.