After paying for his house for 20 years, pensioner Tutu Lennox Mande struggled to get the title deed for the house from the bank.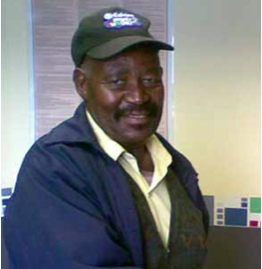 Fortunately for Mande, from Witbank, he had Legal Aid South Africa in his corner to sort out his dispute with the bank.
Mande, a retired police officer, faithfully paid his bond over the years but when he had paid it off the bank refused to give him the title deed.
Mande called the bank's call centre and was told that he did not appear on the bank's database and there were no records to prove he had a bond with the bank.
After seeing an advert about the services offered by Legal Aid South Africa, the pensioner approached the Witbank Justice Centre, where paralegal Verica Nkuna took up his case.
She consulted with Mande and then arranged a meeting with the bank.
After intense discussions with Nkuna and Mande, the bank manager agreed to investigate the matter and two weeks later Mande's file was found at the bank archives.
The matter was referred to the relevant office for the deed to be registered and Mande was eventually handed the title deed.
"The most important thing is that the matter has been laid to rest and the property has been registered in my name. I am grateful to Legal Aid South Africa," said Mande.
But Legal Aid South Africa's work goes beyond just helping South Africans with their legal issues.
The Standerton Satellite Office recently donated food and clothes to an ailing, elderly man and his unemployed sister.
Community Development Workers told staff at the office about the plight of the siblings.
A group from the office then paid them a visit at the Sakhile informal settlement and handed over much-needed clothes and food.
"We will try to help the man get a grant from the Department of Social Development, since he doesn't yet qualify for old age pension," said paralegal Bernard Malaka during the visit.