Written by Samona Murugan
For the past 13 years Sector Training and Education Authorities (SETAs) have been training young job seekers, preparing them for the world of work.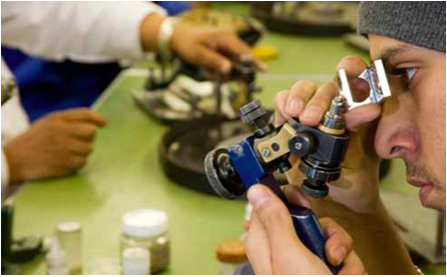 SETAs were set up to narrow the gap between available skills and the job market.
Each year thousands of young graduates seek employment and more than 50 per cent of Grade 12 learners leave schools without basic employment skills.
To address the huge skills gap facing the country and to improve skills development, in March 2000 the then Minister of Labour Membathisi Mdladlana formerly established 23 SETAs.
Each SETA has its own clearly defined sector and sub-sectors. The SETAs are also very involved with learnerships, internships, skills programmes and apprenticeships.
One of the primary objectives of SETAs is to collect skills levies from employers in each sector, in terms of the Skills Development Levies Act, and make the money available for education and training in that sector.
These funds are allocated to employers, training bodies and learners, in the form of optional grants and bursaries.
During April the Safety and Security Sector Education and Training Authority (Sasseta) and the
Agriculture Sector Education and Training Authority (AgriSETA) will tour the country to spread word about their work.
Roadshows
For Sasseta, the roadshow is an opportunity to spread awareness about grant regulations and processes, as well as the latest developments. The roadshows target skills development facilitators, labour unions, correctional services, as well as the justice, legal, state security and policing sector.
The roadshows will take place in Durban on 4 April, Cape Town on 9 April, Johannesburg on 11 April and Pretoria on 16 April. Registration starts at 8am and the programme will run from 9am to 2pm. To register visit www.sasseta.org.za or call 0861 102 477.
AgriSETA will also host its 2013 Information Sessions with skills development facilitators and training providers to inform them of the changes in the SETA grant regulations. These information sessions will take place in Polokwane on 2 and 3 April, Centurion on 4 and 5 April, Stellenbosch on 8 and 9 April, Bloemfontein on 11 and 12 April, Nelspruit on 15 and 16 April, Durban on 18 and 19 April, Upington on 23 April, East London on 24 April and Port Elizabeth on 25 April.
SETAs contact details