Written by Noluthando Mkhize
Sinenhlanhla Sikhosana, 18, never thought her dream of studying astronomy would come true.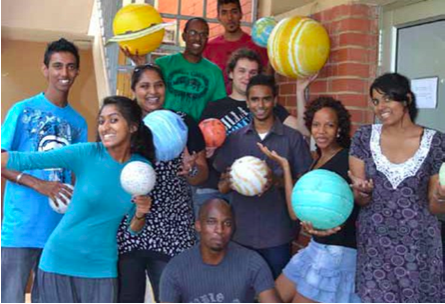 Sikhosana, of Harding in KwaZulu-Natal, knew her family could not afford university fees.
During her matric year at Durban Girls Secondary, she was among the top learners in mathematics and physics from Durban and the surrounding areas who were invited to a career day.
The event, at the University of KwaZulu-Natal (UKZN), focused on astronomy, astrophysics and cosmology.
Sikhosana and the other top achievers were told about the bursaries offered by UKZN's Astrophysics and Cosmology Research Unit (ACRU) in conjunction Square Kilometre Array and the National Research Foundation.
She wasted no time applying and was elated when she was offered a bursary.
Sikhosana is now a third year astronomy student at UKZN.
"Receiving the bursary was a dream come true. It has opened many doors for me and has allowed me to achieve my goals. I have a passion for astronomy and intend pursuing research once I complete my undergraduate studies," says Sikhosana.
According to UKZN, each year four outstanding students are awarded the bursary, which ranges from R40 000 to R91 000 a year and covers university costs.
Potential students who want to apply for the bursary need to have good matric results and an interest in astronomy, astrophysics and cosmology.
Good mathematics and physics results are also very important.
Once all applications are received, shortlisted candidates are called in for an interview. The bursary is awarded when successful candidates pass their final matric exams.
The ACRU has a ground-breaking research programme that aims to promote astronomy, astrophysics and cosmology among university communities, school learners, teachers and the public.
It is made up of a dynamic group of researchers, postgraduate and undergraduate students.
The unit has a strong outreach programme that promotes astronomy among school learners, especially those from disadvantaged backgrounds.
The ACRU runs a career week every year. This year the career week is expected to take place from the 15 to 19 April.
To apply for the bursary contact budreep@ukzn.ac.za. Application forms are available in the last week of April.