Written by Noluthando Mkhize
In what is a first for the country, a clinical school has been built in the Winelands/Overberg region of the Western Cape to prepare and encourage doctors to practise in rural areas.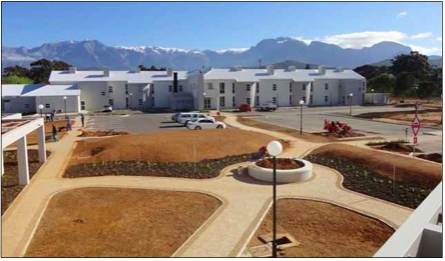 The Ukwanda Rural Clinical School was built as a joint effort between the Department of Higher Education and Training, Western Cape Provincial Government and Stellenbosch University.
"It [the clinical school] is the first of its kind in South Africa and, as far as we know, on the continent," said Stellenbosch University's rector and vice-chancellor Professor Russel Botman. More doctors were needed in rural areas and the clinical school had a role to play in grooming these doctors, he added.
"International research has shown that if you recruit students from rural areas and provide them…with extensive exposure to rural health challenges and opportunities, there is a better chance that they will base themselves in rural areas when they start practising. That is what makes the Ukwanda Rural Clinical School special," Botman explained.
The school has a campus in semi-rural Worcester, which is equipped with an academic building and a student residence that can accommodate 40 students.
The campus is within walking distance of the Worcester District Hospital, which is one of the school's clinical training sites.
Students who are based at the clinical school do their practical training in rural district hospitals and clinics situated in Worcester, Ceres, Roberson, Caledon, Hermanus and Swellendam. The theory component is done at the clinical school.
Rohan du Plessis, a medical student who completed his final year at the school, said the time he spent there was important preparation for when he starts practising.
"I am very interested in primary healthcare and would one day like to work in a rural area, that is why I decided to do my training at the rural clinical school.
"The advantages are that you get a lot of practical experience in primary healthcare and are exposed to a wide variety of health issues.
The fact that you stay here for the whole year means that you also build relationships with patients and experience continuity of care," said Du Plessis.
Marcia Vermeulen, a final year medical student, said being in a rural setting was both challenging and rewarding.
"The challenges of training at the rural school are that you have more clinical responsibilities, portfolio cases and assessments. I would advise students to attend the rural clinical school, especially if they are interested in primary healthcare and would like to work more independently."
In 2011 the first eight medical doctors graduated from Stellenbosch University after completing their entire final year of clinical training at the school.