Written by Nonkululeko Mathebula
Organisations that give support to the victims of gender-based violence will now be able to respond more effectively, thanks to the donation of vehicles by the Gauteng government.
The Gauteng Department of Social Development recently handed over 12 vehicles to non-profit organisations (NPOs) that help fight gender-based violence. 
The NPOs render victim empowerment services and the vehicles are meant to make it easier for staff members to get around, especially when helping victims of abuse.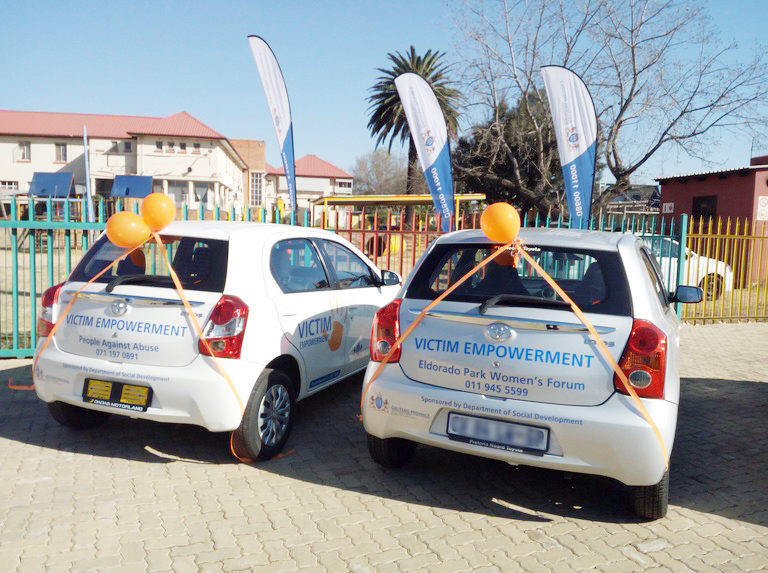 Speaking at the handover ceremony at Igugulethu Child and Youth Care Centre in Boksburg, Social Development MEC Nandi Mayathula-Khoza said the cars will help provide more immediate 24-hour support to communities, to make sure that critical interventions are not missed.
 "We handed over these cars mainly because during our visits to shelters, we saw there was a serious challenge regarding transportation and this is one of our ways of addressing it.
"This shows our commitment to these NPOs; it must be noted that we value the work done by these organisations in assisting government to achieve its mandate, and by so doing we will continue to provide integrated social welfare services for the care, support and protection of victims of gender-based violence and crime," said Mayathula-Khoza, who added that 11 349 victims have sought help from the 65 organisations that are funded to deliver victim empowerment services.
Oupa Pila from Carrollshow shelter, which is an NPO that helps abused men, said the vehicle they received is highly appreciated and will go a long way in assisting them in achieving their mandate.
 "For some time we have been operating without transport and we are based in a semi-rural area so one can only imagine how difficult it has been for us to get around.
"From time to time we have to take men for medical care to clinics or to courts, and using taxis further victimises them. This car will honestly make our work a lot easier," said Pila, who intends on intensifying their programme of visiting schools around the region to engage with young boys about bullying and gender violence.