Written by Galoome Shopane
Tshepang Mawatsa dreams of a bright, beautiful future as a top jewellery designer.
The 26-year-old is a student at the Virginia Jewellery School (VJS) in the Free State, where she is learning to be an artisan in the design, craft and polishing of jewellery.
Mawatsa grew up in Virginia. Her mother passed away during her matric year and tragedy struck her family again when her father, who was a mine worker, contracted tuberculosis and was unable to work.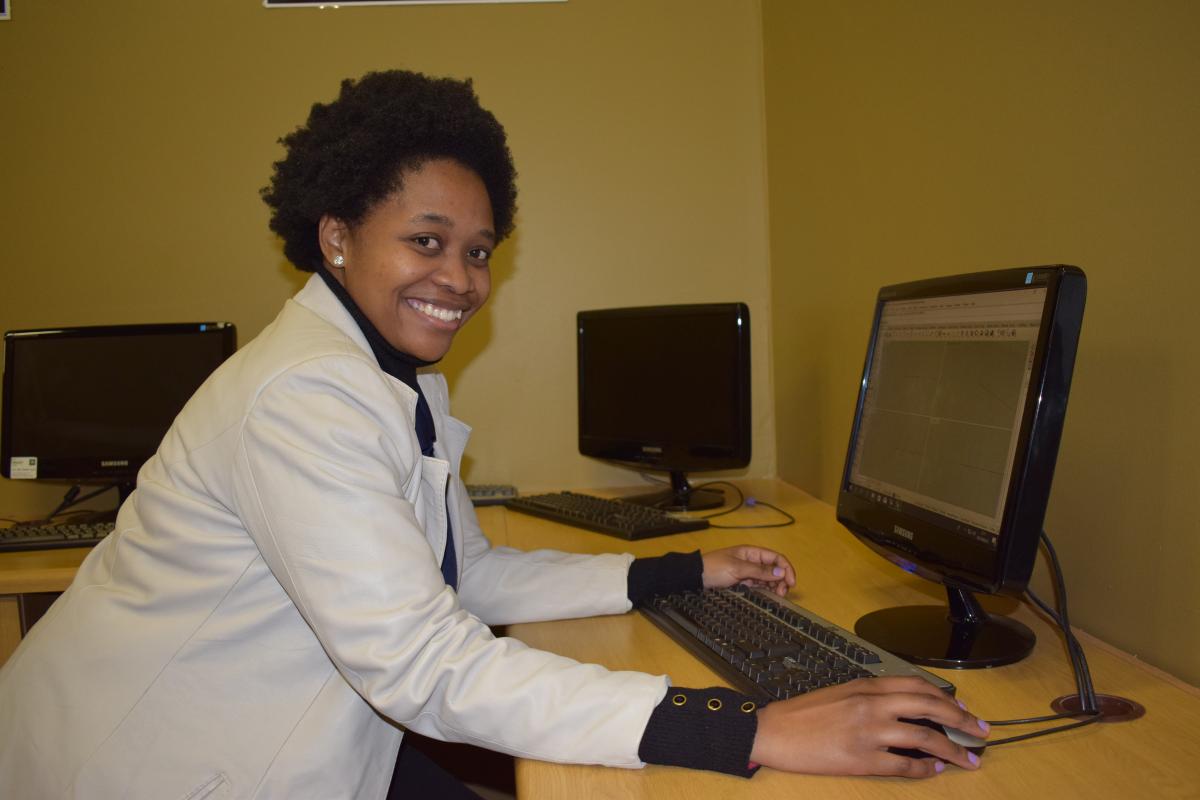 The youngster's dream of studying further was dashed because of their dire financial situation and she spent the next two years idling at home.
Then one day her father told her that he had heard on the community radio station about a programme that was looking for unemployed youth to be trained in jewellery making. "I did not hesitate to apply," said Mawatsa.
VJS grew from a Harmony Gold Mining Company corporate social investment initiative launched in 2000 and aligned with government's local beneficiation objectives which Mawatsa has benefitted from
 "I've always loved jewellery but I never thought that one day I'd actually be the one making it. When I came here I didn't know anything, all I knew was that jewellery is beautiful. That's it," she said.
"Now I've fallen in love with the industry."
Mawatsa said the programme has taught her patience, consistency and the importance of team work.
"Initially I couldn't work with other people, but now I understand the importance of working together for a common goal."
Mawatsa said designing a piece of jewellery and then bringing it to life is an amazing feeling.
Mawatsa's faith and her family have kept her grounded and positive. Impressed with the work being done by Mawatsa and her fellow students, the provincial Department of Economic, Small Business Development, Tourism and Environmental Affairs in partnership with Nedbank recently donated 20 computers to the school.
According to Mawatsa, there are about 12 students at the school and previously, they all had to share one computer to design and complete their projects.
"These computers will be very helpful to us," said Mawatsa, explaining that some of the students had no computer experience when starting at VJS.
The computers will allow the students to enhance their skills in Computer-aided Design, which results in jewellery that is designed to very precise standards.
The determined and excited Mawatsa said her background inspires her to work hard and make something of her life. "Where I come from doesn't necessarily determine where I'm going, but it helps me to determine my path. I might have started in a shamble, but I know this is the path to a better future."