Climate-resilient livestock  and crops are being provided to farmers in vulnerable communities in response to changing weather patterns.
The Namakwa District in the Northern Cape is a dry, hot and remote place where farming activities are heavily affected by climate change.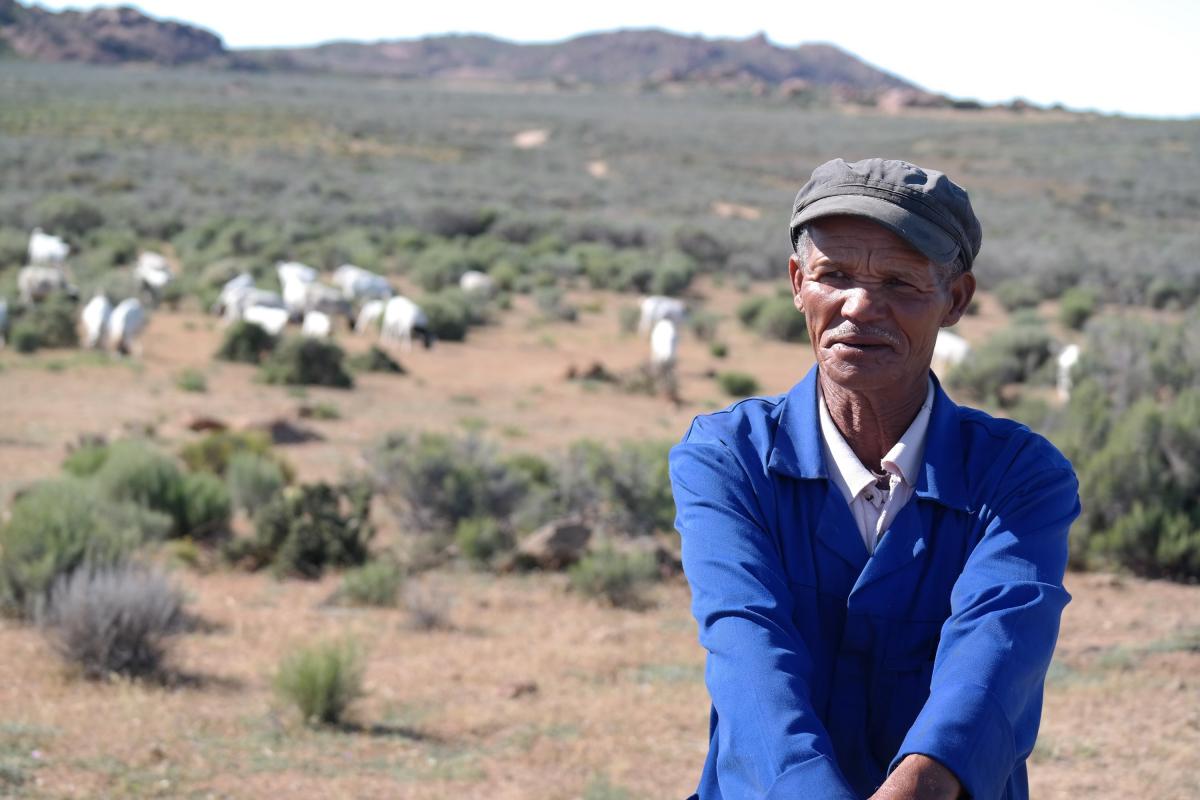 Here, livestock farmers struggles to cope with the extreme heat and cold, meaning that many battle to make a living. But thanks to a ground-breaking project implemented by the South African National Biodiversity Institute (SANBI) and supported by the Department of Environmental Affairs, these farmers are starting to win the battle against climate change.
The Adaptation Fund is a global initiative which finances projects and programmes in vulnerable communities, with a special focus on projects that deal with the effects of climate change. SANBI was selected as the implementing agent of this programme in South Africa. Under the programme, a R33 million Small Grants Facility has been set up to empower rural farmers and communities to fight drier conditions.
In the Namakwa District, one of the grantees is the Biodiversity and Red Meat Co-operative (BRC). In 2016, it received a grant to introduce new indigenous breeds of livestock in the rural community of Leliefontein. This was after long periods of drought had weakened local livestock production and sales. In 2015, for example, 80 percent of all lambs and 10 percent of productive ewes were killed during a cold spell in the region.
The co-operative identified that indigenous breeds would be much more resilient to the extreme climate of the area. A total of 65 sheep and goats were distributed amongst the BRC farmers. Since then, the original stock has produced 350 healthy offspring, which has increased production and income for the farmers and proven that the project is meeting its aims.
For Katie Beukes, the project gave her the opportunity to start farming.
"I am a member of the BRC, but previously I only owned land and not livestock. Now, the co-operative has offered me livestock to start farming. I plan to keep breeding my livestock and improve my livelihood by selling to local markets," said Beukes.
SANBI's strategic grants manager Michael Jennings said farmers and community members were offered the chance to apply for funding, based on projects that would allow them to build resistance against climate change.
"Once a project is approved and they receive funding, the communities are able to adapt their projects to their own needs, and then manage those projects themselves. We support them with capacity building and funding."