The right to health care services is enshrined in the South African Constitution and includes the provision of access to services including reproductive health and emergency services, basic health services for children and medical support for a wide range of others including prisoners.
For our country to succeed it needs to ensure that its citizens are healthy and have access to quality health care and for more than  20 years we have watched the country's healthcare service become more accessible to all South Africans.
The positive strides that have been made in the country's health sector are as a result of Madiba's efforts.
He was the pioneer of some of the health care policies that are bearing fruits in our country. At the core of these policies is the right to access health care.
When Mandela took office at the top of his list of priorities was creating universal access to primary health care. It was during his term that free health-care for pregnant mothers and young children was introduced.  Section 28 includes a clear reference to the provision of basic health services for children funded by the State.
This was the first time any form of free health care had been provided to South Africans. In 2006 free primary healthcare services were provided to all users of public facilities.
I believe because of his passion for healthcare and the decisions he took soon after the advent of democracy South Africa's infant mortality rate dropped by 32 percent between 2002 and 2017.
The rate of antenatal first visits increased by 96 percent between 2006 and 2016, from 31.3 percent to 61.2 percent.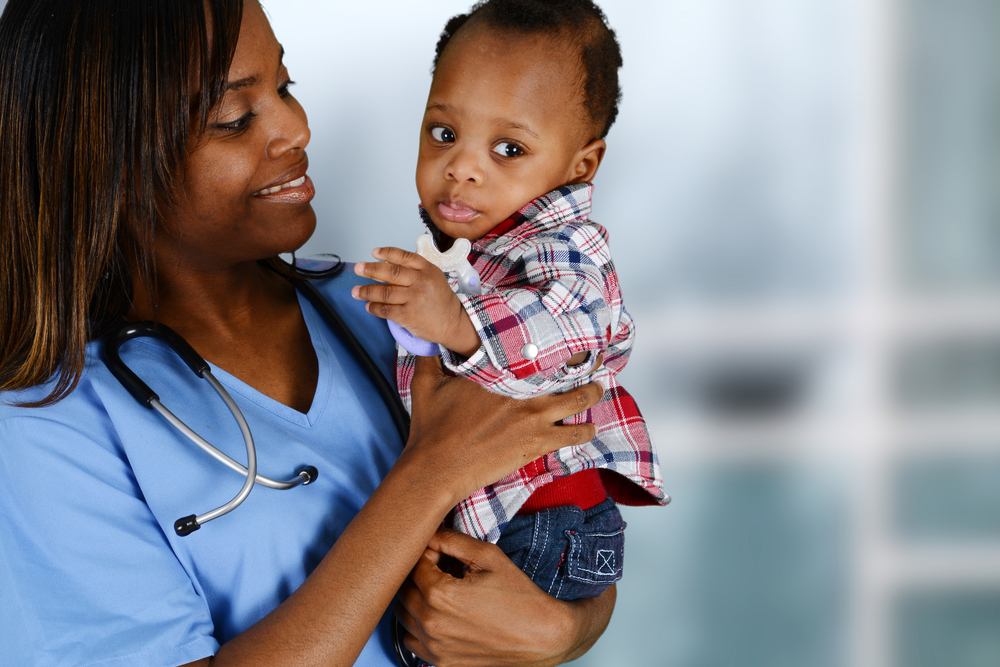 The country's maternal mortality deaths have also decreased mainly because pregnant women have access to free health service. For its part, the current government continues to encourage pregnant women to attend antenatal visits at their nearest clinic.
The focus on health also decreased maternal mortality death in public health hospitals by 29 per cent between 2009 and 2016, where institutional maternal death ratios decreased from 189 per 100 000 births to 134 per 100 000.
Children also held a special place in Mandela's heart and he clearly loved being with young South Africans and other children across the globe, as they loved being with him.
Another fact sometimes overlooked was Madiba was often at the forefront of the child vaccination programme to help save children from preventable diseases.
He once said: "Giving children a healthy start in life, no matter where they are born or the circumstances of their birth, is the moral obligation of every one of us."
He believed that preventing child disease was not only an act to save a life but to also help strengthen communities and contribute to the development of strong and prosperous nations.
Through this position as the Chairman of the Board of The Vaccine Fund which is the financial arm of the Global Alliance, he championed vaccination not only in South Africa but across the world.
In 2009 South Africa walked in Madiba's footsteps and introduced two new vaccines in the routine immunisation programme, namely the Pneumococcal conjugate vaccine and the rotavirus vaccine.
Pneumococcal diseases include very dangerous diseases like meningitis and severe pneumonia. These are the global leading causes of death of children up to five years old.
In South Africa, pneumococcal disease takes second place to HIV and AIDS in the death rate of those under five. Since the launch of these vaccines there has been a 70 percent decline in invasive pneumococcal disease in children in this age range.
Access to universal health care is also one of our goals in the National Development Plan. By the year 2030 we envisage that there will be a significant shift in the efficiency, effectiveness and quality of health care provision.
While providing quality health care is a priority for this government, we also need you to do your part in ensuring that you are a healthy South African.
This means following a nutritious diet and exercising as these two aspects can make a positive contribution to your life and reduce the burden of disease on our country.
Madiba himself believed that exercise is the key not only to physical health but to peace of mind.
Let us continue to build on the foundation laid by Madiba and at the same time take better care of ourselves.