Written by Keamogetse Kgomanyane
Being born with a disability did not stop Landiswa Diniso from achieving her dream of being a farmer. In fact, it encouraged her to work harder.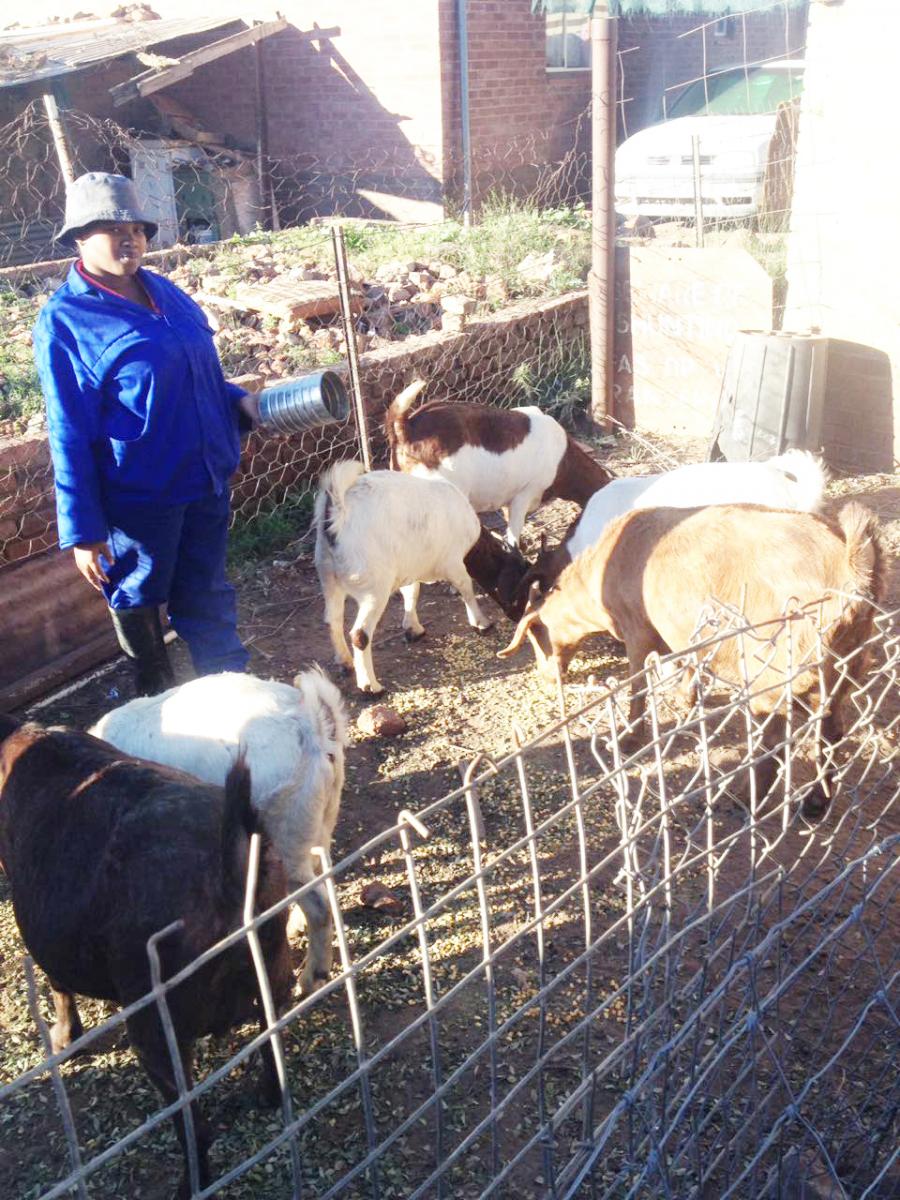 The 28-year-old is the owner of Landiswa Diniso Livestock Enterprise in Burgersdorp in the northern part of the Eastern Cape.
She walked away with the Special Ministerial Award for a young entrepreneur living with a disability at the recently held 2018 Youth in Agriculture, Forestry and Fisheries (YAFF) awards.  
Diniso was born with a disability in her left leg and has to wear a brace for support. However, she has not allowed her disability to limit her.
As a young woman who grew up on a farm and later moved to a township in the Eastern Cape, Diniso said her journey into farming started over three years ago when her uncle gave her a calf.
She kept her calf in a grazing area and in 2015 the same animal which was now a cow had a calf. This inspired the farmer to continue in the farming business and she approached the Department of Rural Development and Agrarian Reform for support. She received animal feed and goats to start her business.
Today, the enterprise has grown to include a herd of 10 cattle, seven goats, eight pigs and a small patch where Diniso plants vegetables for the household and sells the surplus to the local community. This has become a means of livelihood for Diniso and her family.
She wishes to become a successful livestock farmer in the future and become an inspiration to the younger generation.
With the prize money of R50 000 she said it would help her start her goals. "The prize money will really assist my business. I believe farming is important because it creates job opportunities for unemployed youth," said Diniso.
Speaking at the awards ceremony, the Minister for Agriculture, Forestry and Fisheries, Senzeni Zokwana, said the nominees and recipients of the YAFF awards were proof that the youth is interested in the agriculture sector.