Written by Noluthando Mkhize and Edwin Tshivhidzo
The much-awaited Diepsloot Police Station, situated on the north of Johannesburg, has finally been opened and is expected to crack down on crime in the area.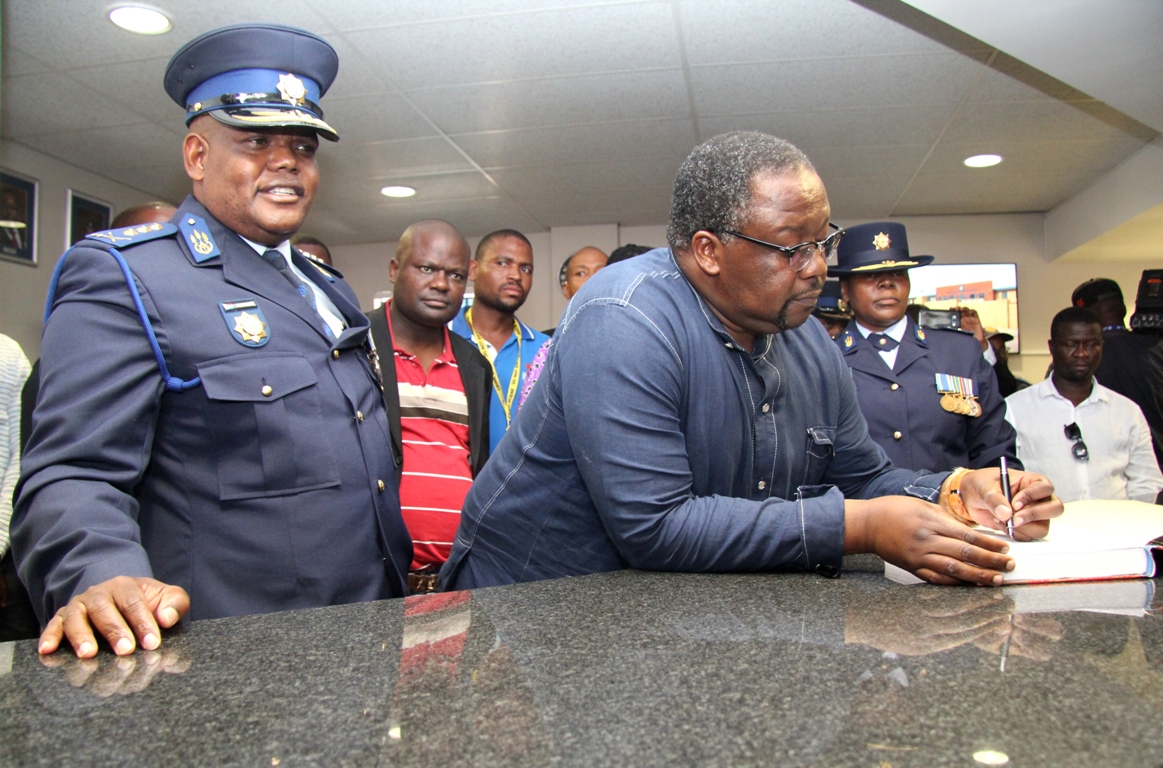 The station was officially opened by Police Minister Nkosinathi Nhleko, who called on the community to protect women and children and use local policing structures to fight crime in their areas.
"Development comes when there is peace… It is also upon communities to ensure their safety. We should all join hands in the fight against crime," he said.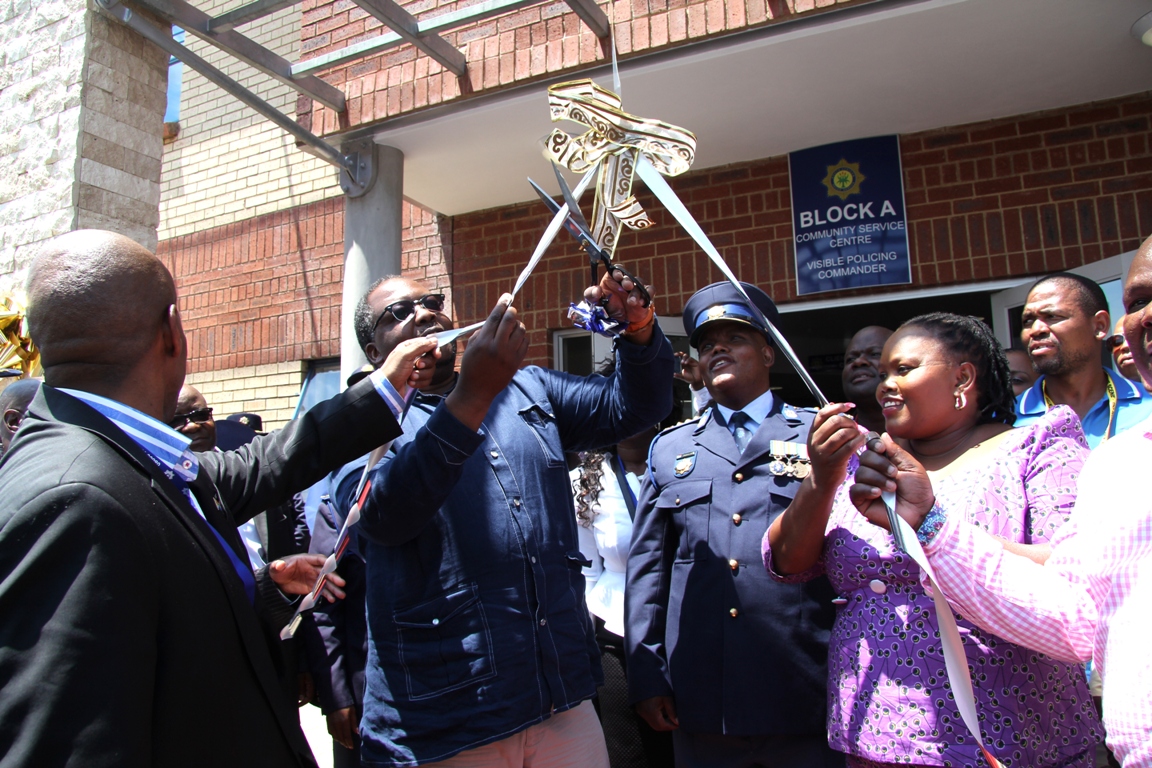 The Minister also handed over 21 new vehicles to the station to further beef-up the fight against crime in the area.
Government spent more than R100 million building the police station, which started in 2008.
The construction created 145 job opportunities for community members who were employed as general workers and 200 youth were trained in different construction fields through the Expanded Public Works Programme and the National Youth Service.
Protecting the people of Diepsloot
Also at the launch was Acting National Police Commissioner Lieutenant-General Johannes Phahlane ,who said a well-functioning police station was important to any community.
"As the SAPS, we are more than delighted to have this facility built for your benefit, so that we can be empowered to serve and protect the people of Diepsloot more efficiently and effectively.
"All the resources that have been placed in this police station will be utilised correctly and fully to fight crime," he said.
Lieutenant-General Phahlane added that police were accountable to the people they served. He highlighted the importance of a strong partnership between the police and the community.
He said South Africa attracted people of all walks of life who flock into the city of Johannesburg to better their lives.
"People from other provinces and even from our neighbouring countries come to the city of gold, Africa's economic hub."
"Diepsloot, like many neighbouring communities, has become congested and some people may resort to criminality and alcohol and drug abuse, which is often associated with murder, attempted murder, assault and rape. I must emphasise we will be very firm on fighting such developments."
He said cracking down on crime, drug lords, corruption and criminals was important.  
"We have and will continue to deal with our own members who use our dignified badge to do the opposite of what it stands for. We call upon our community to report any misconduct."
Jonathan Sathekge a Diepsloot resident who came to witness the official opening of the police station, told Vuk'uzenzele that he feels safer with the completed police station.
"We are grateful for the new police station because it is right on our doorstep and this will scare criminals," he said.
Frontline service delivery
Since 2014, the SAPS has been on a drive to revamp and restructure police stations through the Frontline Service Delivery (FSD) programme. 
"The FSD was implemented by government and is driven by The Presidency to ensure that we honour the Batho Pele principles of putting the people first. In terms of this, not only have we been improving the look and feel of our facilities, but we have also trained our members how to improve their conduct when dealing with people who visit or call our police stations, " said Lieutenant-General Phahlane
He added the programme was driven to ensure that there is professionalism in the service.
"We have seen the difference. We have made progress in the respective FSD stations that we have already revamped or opened. We have witnessed community accessibility, receptive police service points, the establishment of stakeholder relations and strengthened community relations."
According to the National Police Commissioner, members of the SAPS who will be serving the community will instil discipline, professionalism, and respect.
"Crime must fall and, together, we must take back the streets so that we can raise our children, who are the leaders of tomorrow, in a safe and better Diepsloot."
Minister of Public Works Thulas Nxesi, also present at the opening, urged the community to use public facilities responsibly as they are there to serve them.