Written by Ongezwa Manyathi
South Africans who are eligible to vote will once again have an opportunity to exercise their democratic right by making their mark at the ballot box in the upcoming 2016 Local Government Elections.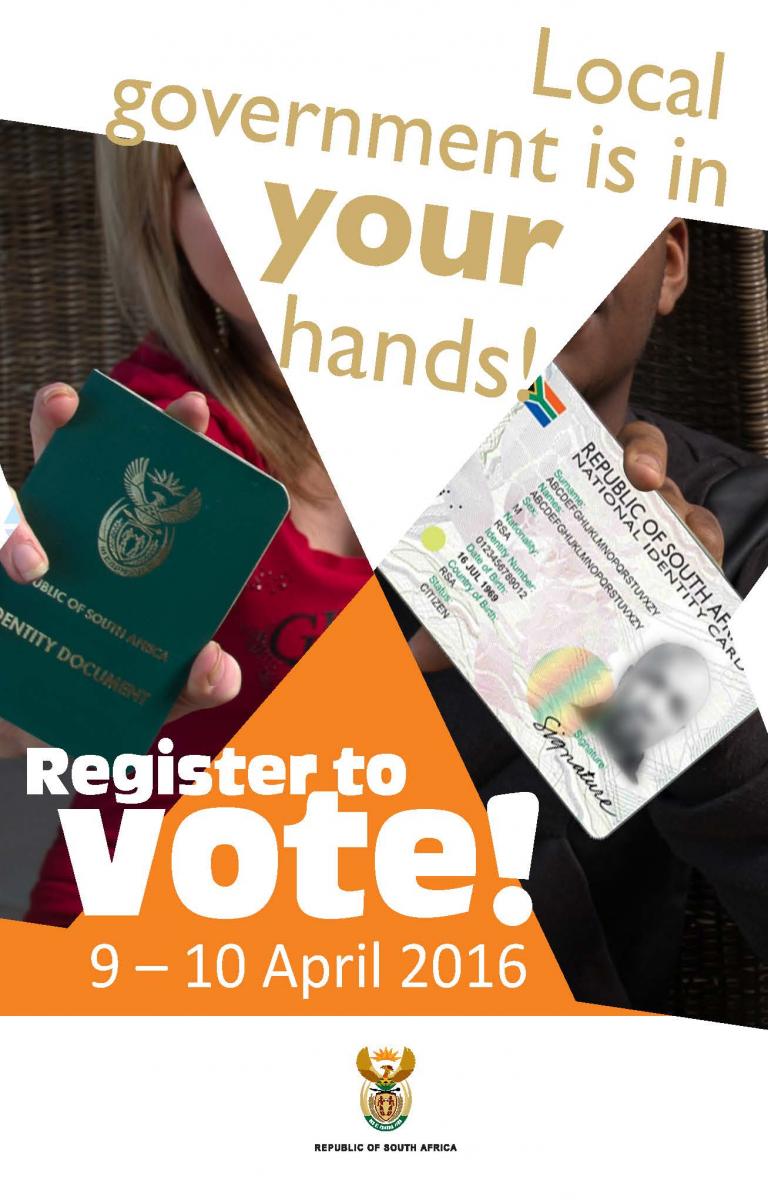 By casting their votes, South Africans not only strengthen the country's democracy, but also become active citizens by electing leaders of their choice who will help improve their quality of life.
That all-important vote on the ballot paper plays a significant role in keeping ward councillors accountable and ensuring that municipalities go back to basics by delivering services.
For our country's democracy to remain strong, South Africans must participate in the 2016 Local Government Elections.
Having the opportunity to vote means that South Africans can make their voices heard. But this won't be possible if people don't ensure that their names are on the voters' roll before it closes. 
Eligible voters must register to be able to vote in the elections. Those that have already registered must verify their details at the polling station. This is important because South Africans that their details and their wards have not changed.
In his State of the Nation Address, President Jacob Zuma urged all eligible South Africans to register for the elections.
"I wish to call upon all eligible citizens to go out in their numbers to their voting districts and stations to register or to update their information, so that they are ready for this important democratic process," he said.
Millions of South Africans heeded this call during the first voter registration weekend in March. The IEC has now announced that the final registration weekend will take place on 9-10 April 2016.
More than three million South Africans visited their local voting stations to register, re-register or update their details. Chairperson of the Electoral Commission, Glen Mashinini, said the number of voters who visited voting stations was more than double the number recorded during the first registration weekend for the 2011 Municipal Elections.
This translates into a 23 percent increase in registration activity compared with the first registration weekend for the 2014 National and Provincial Elections. "This bodes extremely well for the upcoming 2016 Municipal Elections and for the future," said Mashinini.
Even though the first voter registration weekend has passed, there is still time to register. Eligible voters who have not registered or need to verify their details, can do so during office hours at their local Independent Electoral Commission (IEC) office or register to vote on special registration days.
Those who want to register at their local IEC office must call beforehand to make an appointment. This is because the closer the country gets to Election Day the more electoral staff are out of office, conducting voter education in communities.
Another chance to register
Don't miss the second registration weekend for the 2016 Municipal Elections. Voting stations will be open nationwide for registration from 8am to 5pm on 9 and 10 April 2016.
The youth must register and vote
As the country marks the 40th anniversary of the 1976 Soweto student uprising, it's only fitting that the youth should go out in their numbers to register so that they can vote and have a say in their future. The current generation of young people should be inspired by the youth of 1976 and take the lead in securing the future of the country.
Many people paid the ultimate price for all South Africans to be able to live in a free and democratic country. While that democracy does get tested from time to time, it does not mean that no progress has been made since 1994.
Who can register?
To register you must be a South African citizen; be at least 16 years old (you can only vote from age 18); and have a green, bar-coded ID book; smartcard ID; or valid Temporary Identity Certificate (TIC).
Applicants will also need to provide an address of where they live that is located in the voting district where they are registering.
If voters don't have a formal address they must be able to give election officials sufficient details of where they live to confirm they are registering in the correct voting district.
When and where can I register?
You can make an appointment to apply for registration during office hours at the local IEC office responsible for your voting district.
How to know if or where you are registered?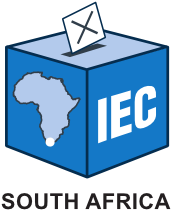 To check your registration details, you can:
send an SMS with your ID number to 32810  (R1.00 per SMS)
check your registration details online www.elections.org.za
check at your voting station during a registration weekend (9-10 April 2016)
check at your local IEC office during office hours.
Applying for a special vote
A special vote allows a registered voter, who can't vote at their voting station on Election Day, to apply to vote on a predetermined day before Election Day. Not every one, however, qualifies for a special vote. Those who wish to apply for a special vote must have the following:
be a registered voter
have a green, bar-coded ID book; smartcard ID; or a valid temporary identity (apply at a Home Affairs office)
meet the conditions for the specific type of election.
You can apply for a special vote if you can't travel to your voting station because you are physically unwell, disabled or pregnant; or if you can't vote at your voting station on Election Day.
When do I vote?
By law, special votes can only be cast on the date/s specified in the election timetable and no exceptions can be made.
"Like" the Electoral Commission on Facebook (IECSouthAfrica) or follow the IEC on Twitter (@IECSouthAfrica) to get updates on registration weekend/s dates.
*Additional text from the Independent Electoral Commission