Written by *Nonduduzo Ngcongo
Local government
Following the successful piloting of the effectiveness of the prime protein soya bean project by Edamame Development Programme in Mariannhill, KwaZulu-Natal (KZN), experts have recommended that the programme be rolled out to other parts of eThekwini and the province to fight poverty and unemployment.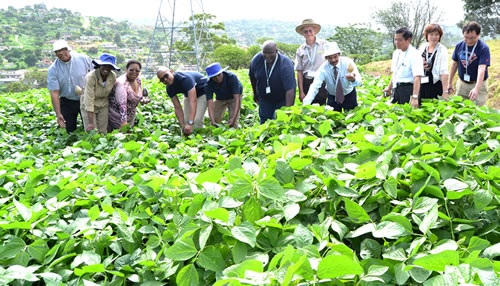 This emerged during the first ever Edamame Agribusiness and Food Nutrition seminar, which took place at the Inkosi Albert Luthuli International Convention Centre recently. 
The seminar did not only highlight the impact that the plant will have in growing the city's economy but looked into the many advantages of this prime protein soya bean, which has been predicted to become a staple food in many Durban households in the near future.
 Leading international, local and government experts who attended the seminar promoted the effectiveness of the plant and its possible impact to relieve unemployment and poverty challenges.
Deputy Mayor Nomvuzo Shabalala said overseeing eThekwini's Economic Development and Planning Committee means it is her task to drive various programmes to fight the challenges of poverty and unemployment.
"After years of survey we are glad that the researchers are now confident that our province can grow this type of bean and that it can also do well in the market," added Shabalala.
She said an estimated 4 432 employment opportunities would be created and approximately 3 625 people trained as part of the project.
Shabalala said she was optimistic that the programme would be successful because it is a tripartite partnership between the city, private sector and religious sector since the land was donated by Roman Catholic based in Marianhill.
"This is a true definition of what we always preach, a public and private healthy working relationship to speedily drive service delivery."
Director of Asian Vegetable Research and Development Centre Dr Sundar Shanmugasundarum, who was a keynote speaker at the forum, presented on why South Africa needs a large seeded vegetable soybean industry.
He said large seeded vegetable soyabeans are environmentally friendly and a major source of protein instead of meat.
"It has a potential to reduce the risk of many diseases such as heart disease, cancer and many more which is why I am happy to see this programme making progress in this country. It has a potential to sustain soil productivity, improve human nutrition, promote rural employment and provide additional income to struggling farmers amongst many advantages," he added.
Dr Shanmugasundarum added that this is now a popular human food in various countries such as Japan, Korea, Indonesia, China, Taiwan, Nepal and Hong Kong.
In some of these countries young leaves of soyabean are used as food in various forms and as medicine.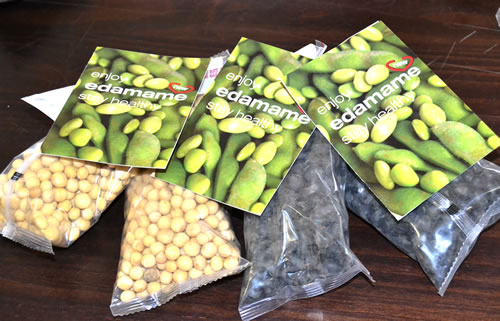 "This will be beneficial to South Africa as it provides an opportunity of exchanging knowledge and ideas and sourcing key tips from these countries who have successfully introduced the product such as how they can transplant and improve the production technology, study the value chain and reduce the cost, invest in continuous research and development and establish a viable domestic market," he explained.
Professor Walter Veith of the University of the Western Cape Medical BioScience echoed similar sentiments, adding the Edamame programme had been successfully piloted in KZN. 
"This will be a good opportunity for our country to meet national demand and compete internationally which will result in export opportunities. This will benefit emerging growers and improve nutrition and food security for vulnerable communities through informal small grower initiatives," added Professor Veith.
*Nonduduzo Ngcongo works for the eThekwini Municipality.