At a time when we are rightly concerned about the state of our economy and our ability to speed up radical socio-economic transformation, hope and opportunity remain alive for millions of South Africans in greatest need of society's support.
South Africa cannot claim to be moving forward if we don't see practical and sustained improvement in the lives of our most vulnerable compatriots.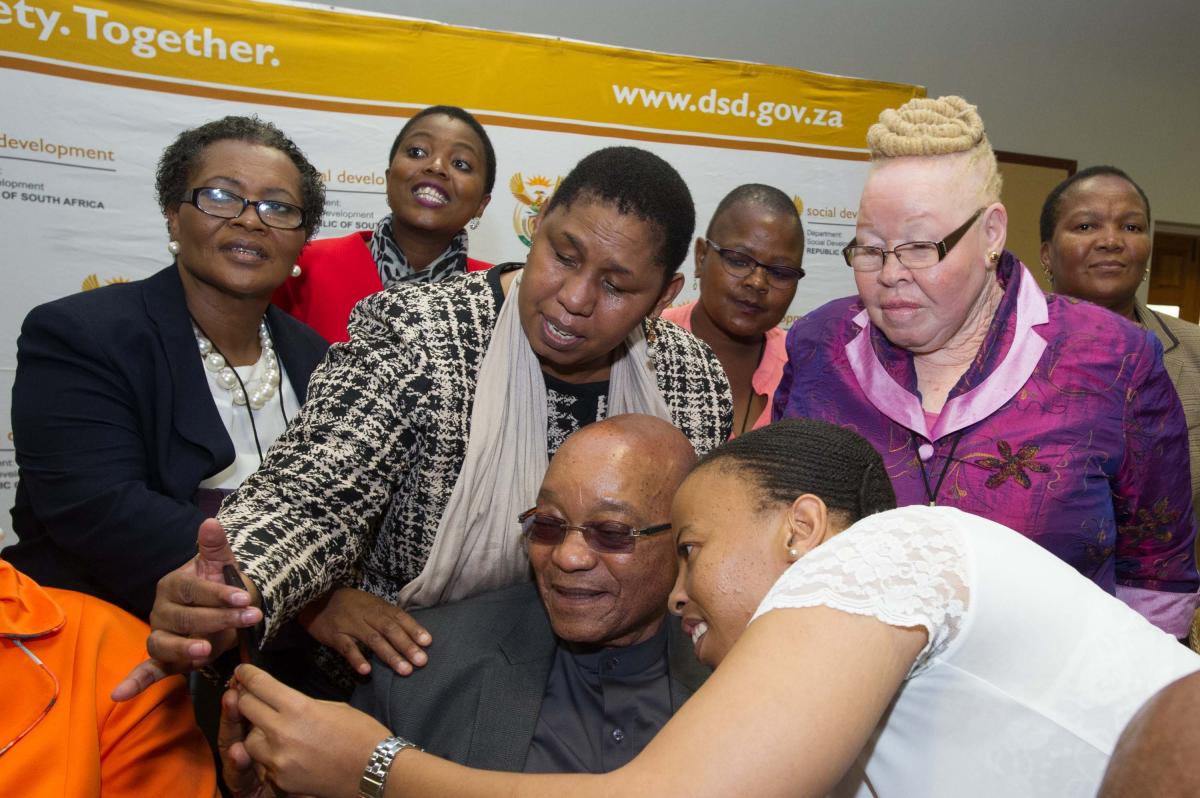 Government and social partners recently wrapped up Human Rights Month 2016, a period we use each year to assess the extent to which we uphold – or possibly compromise – the fundamental rights of citizens.
Human Rights Month transports us vividly to the adoption of the Freedom Charter in 1955 and forces us to look ahead to the attainment of our National Development Plan's Vision 2030 which anticipates our triumph over poverty, unemployment and inequality.
In Human Rights Month 2016, it was a particular honour for me to convene the first meeting of the Presidential Working Group on Disability.
This Working Group brings together government in partnership with other sectors of our society to mainstream the rights and development of people with disabilities throughout all legislation, policies and programmes.
Persons with disabilities have a proud history of human rights struggle for liberation in South Africa, and it remains our duty to this day to end the discrimination, marginalisation and exclusion of persons with disabilities experienced under apartheid.
The Working Group's leadership of this effort is aimed at unearthing and unleashing the full human potential of people with disabilities across various categories.
The 2011 Census indicated that, subject to various complex factors, the prevalence of disability across the country stood at 7,5 percent, entailing approximately 2,7 million persons – roughly equivalent to the total population of the Free State, based on Statistics South Africa's Mid-Year Population Estimate for 2014.
This makes people with disabilities a significant, critical component of our society, and one whose welfare – or disadvantage – is either a positive indicator or an indictment of the way in which our country is developing.
Our progress in this regard is and has been steady.
 The percentage of five-year-old children with disabilities attending educational institutions is at 83 percent while the percentage of seven to 15-year-old children with disabilities attending educational institutions is at 93 percent.
 The Department of Basic Education has committed to ensuring that a continuum of support services will be available for all children who experience barriers to learning, including those with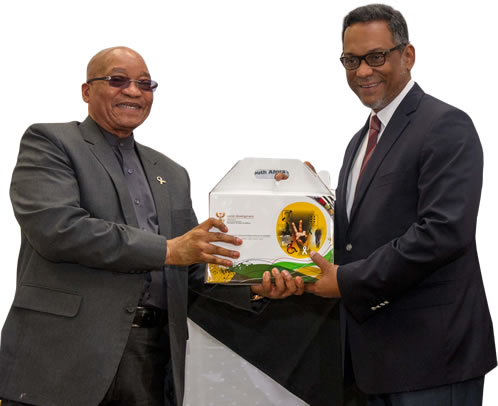 disabilities. 
Our goal as government is to ensure that by 2021, no children with disabilities will be out of school. They should all be able to attend their local neighbouring schools and receive the necessary support.
Government has also made progress with regards to the introduction of the South African Sign Language curriculum at school level from January 2015.
At a higher education level, the Ministry of Higher Education and Training, working in collaboration with the disability sector, continues to promote access to post school education and training for young persons with disabilities, needs our support.
More than 6 850 students with disa-bilities have been enrolled at higher education institutions, while more than 2 800 have been enrolled at TVET Colleges in 2014.
Government has also prioritised access to social assistance for persons with disability in need.
Social grants do not meet all the needs of current recipients. However, they go a long way in contributing toward household income equity for persons with disabilities and their families.
In terms of our 2016/17 Budget, overall expenditure on social assistance will increase from R129 billion this year to R165 billion in 2018/19.
The old age, disability and care dependency grants will rise by R80 to R1 500 this month (April), and by a further R10 to R1 510 in October.
The child support grant will also rise by R20 to R350 this month and the foster care grant by R30 to R890.
In 2016, our care, support and compassion is inspired and directed by the 61-year-old Freedom Charter whose clause declaring "there shall be houses, security and comfort" says "the aged, the orphans, the disabled and the sick shall be cared for by the state".
It is up to all South Africans to recognise the value of creating a truly enabling environment for people with disability who are, thanks to the policies and actions of our democratic dispensation, are making ever-increasing, important contributions to our economy and society.
From the sports arena and the arts to small business, big business and cutting-edge science, South Africans with disability are helping to move all South Africans – include people without disability – forward.
At a time that we are all called upon to be cautious but also creative and brave to grow our economy, we must not allow rands, cents, dollars, ratings agencies or growth forecasts to overshadow or undermine our values of Ubuntu, or destroy the soul of our caring, compassionate nation.
Keep caring. Keep sharing.