As the 2014 academic year gets closer, the Department of Higher Education and Training (DHET) has warned students and parents to be careful of illegal or "fly-by-night" institutions.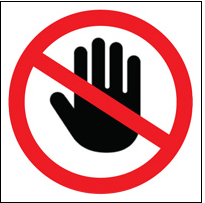 "Fly-by-night" institutions are not registered as institutions of learning with the correct Sector Education and Training Authority (Seta), DHET or other relevant bodies.
These institutions lure and mislead future students into believing these colleges are registered with bodies such as the South African Qualifications Authority (SAQA).
According to DHET's Deputy Chief Education Specialist, Monica Motloi, these illegal institutions do not offer proper Qualifications.
"The impact of the 'fly-by-night' institutions in the education system is that the quality of education is being compromised and qualifications obtained are not recognised for employment purposes or studying further."
Motloi said there had been some success in shutting down these operators.
"The number of colleges that are operating illegally has decreased tremendously over the years. The decrease can be attributed to the department's awareness campaign in the print and electronic media and radio interviews."
She added that the department was working closely with law enforcement agencies to close down these institutions.
How to check:
Before enrolling with a private higher education institution, ask for evidence that the institution and its programmes are registered. This evidence is the certificate of registration and the registration number issued by the department.
Before enrolling, make sure that the institution offers learning programmes and qualifications at the level at which you want to qualify.
Before paying or entering into a contract, ask the DHET to confirm the registration status of the institution. Contact the department's call centre on 0800 872 222.
Claims by an institution that it is offering internationally recognised higher education programmes, while not registered to operate in South Africa, are misleading. Get the right information from the department.
Be on the lookout for the fraudulent use of the names of world-renowned institutions by unscrupulous providers who use them for financial gain. Check the facts with the DHET.
The registration of private FET colleges and private higher education institutions can also be checked on the department's website www.dhet.gov.za