Written by Noluthando Mkhize
During the festive season it is tempting to overspend and end up having to borrow money from loan sharks and credit institutions.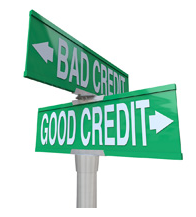 The National Credit Regulator (NCR) advises consumers to limit their debts and only borrow money from credible institutions.
According to the NCR, consumers should only borrow money from NCR-registered credit providers and stay away from loan sharks who charge excessive interest.
You can identify NCR-registered credit providers by the NCR stickers that must be prominently displayed at the premises and the NCR issued certificate that all registered credit providers are given. If in doubt, you have the right to ask the credit provider to show you this certificate," it explains.
Borrowing responsibly
The NCR advises that if you have to take a loan, borrow as little money as possible. Borrow for reasonable commitments such as funding children's education or a home loan.
"Borrowing for consumables such as paying off other debt or to fund luxuries such as holidays or designer clothing can condemn you to a lifetime of debt," the NCR warns.
Consumers should only borrow for what they really need and not be tempted by increased credit offers.
"Plan the repayments before you apply for a credit card, clothing card, overdraft, personal loan or any form of credit. Also take into consideration the interest and other charges, as well as how this will affect your ability to save. Avoid paying over too many months as it will cost you more in the end," the NCR adds.
It also points out that paying late will adversely affect your credit rating and possibly your ability to take out credit in the future. If you think you cannot meet your monthly instalments, call your credit provider immediately and try to re-arrange payments. Do not wait until you skip payments.
"You have the right to have credit agreements explained to you in a language you understand. This will put you in a position to understand what you are signing up for."
The NCR says it is important to shop around for the best credit offer available and always request a pre-quotation statement. Remember, you have a five-day cooling off period after the re-quotation and are not obliged to take the offer.
Don't overburden yourself by taking on too many loans that you cannot afford to repay and avoid taking a new loan to pay off existing debt.
If you are struggling to pay your debts, do not wait until it is too late and you skip payments and receive a letter of demand. Contact your credit providers immediately and negotiate reduced instalments. If they cannot assist, contact a registered debt counsellor.
Traps to avoid
Instead of getting into more debt, it is better to downgrade and change your lifestyle.
"It is important to remember that a change in lifestyle is the first step in creating a better environment for yourself. Remember that downgrading does not mean that you will never rise up again; use it as an economic strategy that will assist you get by until you are back on your feet."
Some of the things that can be cut in order to stay afl oat include alcohol, cigarettes, satellite TV, gambling and eating out.
The NCR stresses that it is important to stick to a monthly budget.
"Work out how much income your family earns and what your total expenses are each month. Will you be able to pay for your new debt once you've covered all your expenses? You should also plan for unexpected costs such as the retrenchment of a family member. Always keep receipts of your payments, as you might need these in the future."
Important tips
Prioritise your home loan. You don't want to lose your home.

Check your credit report regularly. This way you'll be able to identify any errors and correct them. Under the National Credit Act, each of the 13 registered credit bureaus must provide you with one free copy of your credit report each year. Additional copies cost R20 each, excluding VAT.

Have a spending diary recording what you spend on a daily basis.

Don't blow your bonus on treats, pay off debts and put the rest into a savings account as soon as possible.

Start saving consistently. Put aside at least 15 per cent of your income every month in a safe investment.

Save for your retirement as well.