Ninety-seven youngsters took to the sea with MSC Cruises to gain work experience and increase their maritime skills.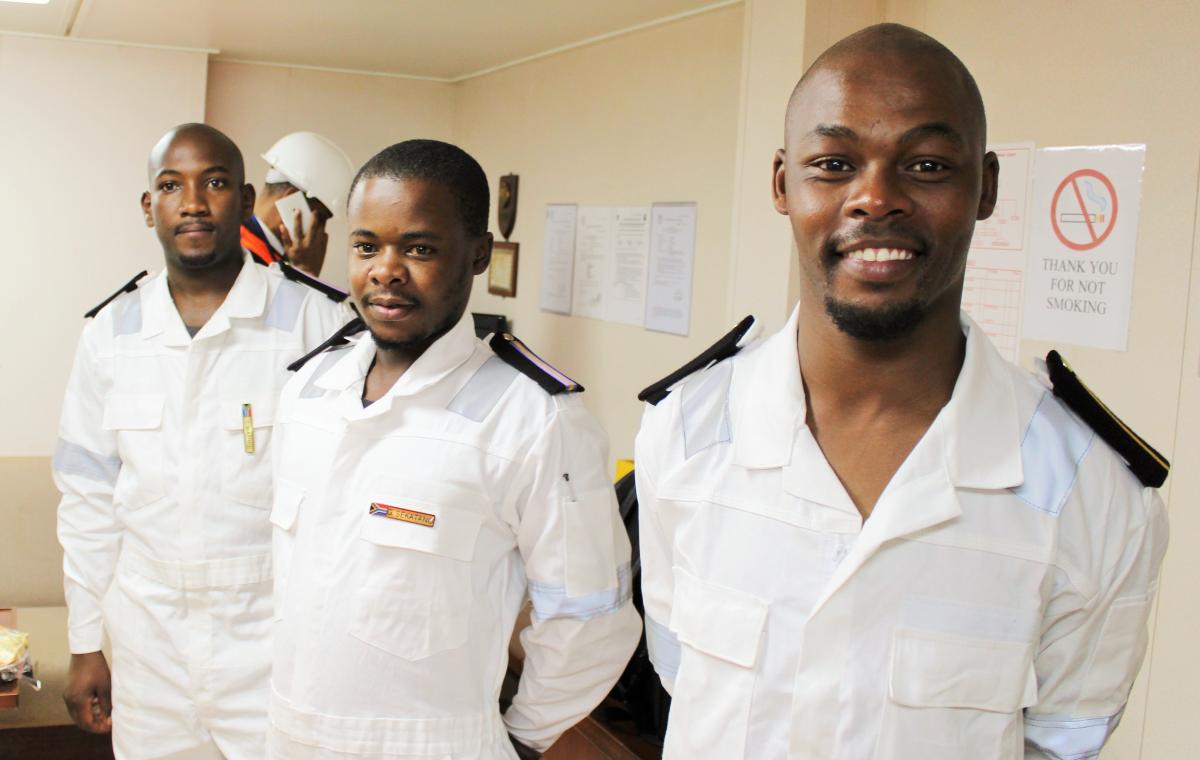 Nearly 100 youngsters, many from impoverished areas in the Eastern Cape, will be trained in cruise liner hospitality, for nine-months, as part of Operation Phakisa Oceans Economy.
The announcement was made hot on the heels of Cabinet recently approving the Coastal and Marine Tourism Implementation Plan, which forms part of Operation Phakisa Oceans Economy and aims to grow the economy and boost tourism.
The oceans have the potential to contribute up to R177 billion to the gross domestic product (GDP) and create just over one million jobs by 2033.
A send-off event was held at Port St Johns on Eastern Cape's Wild Coast for the 97 youngsters who have joined MSC Cruises' vessels.
Youth development programme
The Eastern Cape Maritime Youth Development Programme (MYDP), recently launched by Premier Phumulo Masualle, is a government, private sector and non-governmental organisation initiative, to equip the youth with skills and create jobs in the maritime sector.
Joint partners in the initiative are the South African Maritime Safety Authority (SAMSA), the Eastern Cape Provincial Government and Harambee.
The youngsters were also part of a group of 128 youth who recently completed specialised training in basic marine skills. This is the first group under the MYDP programme in the Eastern Cape, but the second one nationally, since launch of the initiative a year ago.
The SAMSA says marine tourism ranks among the top four subsectors of the country's maritime sector, which is projected to have phenomenal growth in the next two decades.
According to the authority, it contributed R19 billion to the country's GDP in 2013, with projections  indicating yields as high as R44 billion in 2020, rising rapidly to R134 billion in 2033, generating between 800 000 and one million jobs.
More than half the youngsters are from Port St Johns, an area that has been targeted this year for a series of maritime sector-related projects  in maritime awareness, youth skills development and local community social upliftment programmes.
Premier Masualle, who attended the send-off with Western Pondoland King Ndamase Ndamase and Transport MEC Weziwe Tikana among others, said the initiative will have a positive impact on the youth's prospects and fortunes.
"As an entry point it is good that these young people are getting this kind of exposure and opportunity, to actually work on cruise liners to gain that international outlook and experience.
"It is also important that we do not position them to only take up the lower level jobs in the sector. We must empower young people to go on to captain these ships, to be engineers and port officials and so, in essence, we must strive to penetrate all sectors, including scarce skills in the maritime space," said Masualle.
SAMSA Programme Manager for Operation Phakisa initiatives Sizwe Nkukwana said the placement was successful.
"MSC Cruises has agreed to place 97 candidates in this year's intake... This number far exceeds the initially agreed on target of 50 which was our Service Level Agreement with the client, the Office of the Premier of the Eastern Cape. This means we exceeded our target by 80 percent or we had a 180 percent achievement," said Nkukwana.