Africa News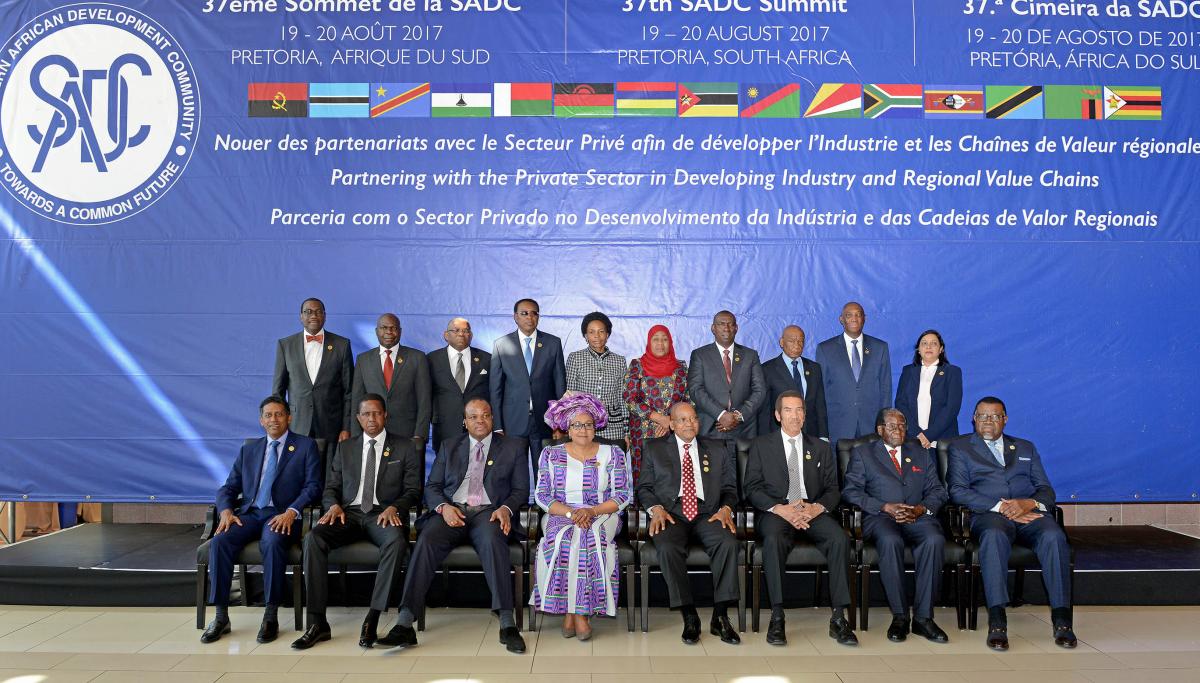 The Southern African Development Community (SADC) celebrated its 25th anniversary recently.
Tshwane hosted the 37th Ordinary Summit of SADC which saw President Jacob Zuma take over from Swaziland's King Mswati III as the chairperson of SADC, for a term that will run until August 2018.
SADC was formed on 17 August 1992 in Windhoek, Namibia, with its precursor known as the Southern African Development Coordinating Conference (SADCC), which was established in 1980 in Lusaka, Zambia.
Today, 25 years later, the regional bloc has 15 member states with diverse groups of nations, ranging from the least developed countries, small islands and land-locked states to countries with vast land masses and resources and  considerable potential.
These countries have a common vision - sustainable and equitable economic growth and socio-economic development, and the pooling of resources to achieve collective self-reliance to improve the living standards of the estimated 300 million people in the region.
SADC has a number of institutions, including the summit which is its supreme policy-making institution and consists of heads of state and/or governments of all member states.
The summit usually meets once a year, around August, and is responsible for the overall policy direction and control of SADC's functions, as its decisions are binding. The summit elects a chairperson and vice-chairperson for a one-year term that rotates among the bloc's member states.
SADC has enjoyed success in the areas of governance, democracy, peace and security, which has ensured that the region enjoys unparalleled peace, political stability and security over the past few years.
Infrastructure development
Similar progress can be noted in infrastructure across different sectors, such as energy, transport, telecommunications, tourism, meteorology and water, trade, industry, finance and investment, food, agriculture and natural resources, and social and human development.
For example, ongoing infrastructure projects in the region include  the ZiZaBoNa Interconnector Project, that will link Zimbabwe, Zambia, Botswana and Namibia; the establishment of the Namibia-Angola Interconnector, that will connect the latter to the Southern African Power Pool; and the Grand Inga III Hydropower project, which  seeks to harness the power potential of the Congo River, sub-Saharan Africa's greatest waterway.
Once all seven of its planned phases are complete, the Inga project is expected to generate a massive 40 000 megawatts of renewable power.
Member states:
Angola, Botswana, Democratic Republic of Congo, Lesotho, Madagascar, Malawi, Mauritius, Mozambique, Namibia, Seychelles, South Africa, Swaziland, Tanzania, Zambia and Zimbabwe.