Written by Hlengiwe Ngobese
In a bid to ensure better financial management in KwaZulu-Natal municipalities and embed a culture of financial accountability, a number of public servants have undergone financial and legal training.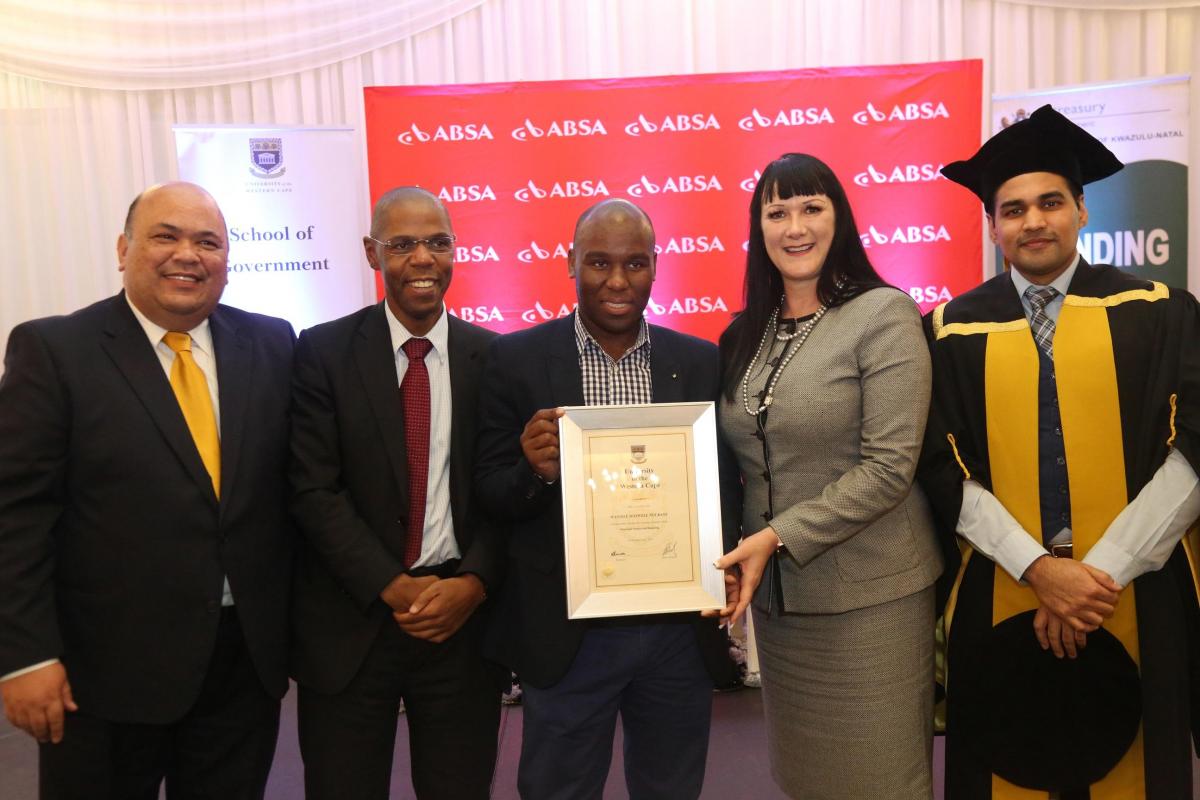 Organised by the MEC for Finance Belinda Scott, the training was made possible by a partnership between ABSA and the University of Western Cape (UWC). Twenty-five employees from various municipalities completed the course.
The group is now armed with knowledge and awareness of the regulatory requirements and legislative framework governing public sector finance reforms and management in South Africa; an understanding and application of different reporting frameworks; an understanding of how to apply and adhere to acceptable accounting records; an understanding of audit working papers for annual external audit; an understanding and ability to prepare cash flow statements and budgets; an understanding and ability to calculate different financial ratios; and the knowledge to interpret and apply financial ratios and perform financial statement analysis.
MEC Scott said the partnership marks an important milestone in improving capacity in the financial management in municipalities. She said that if municipalities struggle to deliver services, then government does not work.
Delivering better services
"We congratulate the 25 trainees," she said, adding that more skilled financial officers are needed to help the province's municipalities manage their finance systems.
Municipalities do not lack funding, Scott said, but rather the ability to manage the financial resources they are allocated.
"This training will have a positive effect in managing the current challenges faced, and we would like more partnerships to help government create the necessary capacity in order to deliver services better to the communities," she said.
"The objective of the programme is to improve the municipal financial health so that we can improve the municipal service to the communities," said UWC's Allan Roman.
Head of marketing and corporate relations in KwaZulu-Natal, Dante Mashile, said that as a bank, ABSA saw it as fitting to assist in the deepening of the skills of accounting practitioners.
"Through this training programme, we are fulfilling our citizenship responsibility by assisting local municipalities to deliver better services and at the same time advancing socio-economic development for the communities they serve. This training programme is part of our Shared Growth strategy implementation where access to education and training is a key area of focus for us. We are passionate about leaving things better than we found them."
One of the participants, Wandile Ngubane, said he was grateful for the training which will not only change the performance of the municipalities but will also have a positive impact on service delivery.