The Ncera Macadamia Farming project, located a stone's throw away from Kidd's Beach in East London, recently yielded fifth harvest with only a slight dip from last year's harvest of 80 tons despite the drought.
Macadamia plants take seven to eight years to reach maturity, and are a high-growth and labour-intensive agricultural commodity.
Each of the 300-hectare macadamia projects in the province has the potential to employ in excess of 300 people on a full-time basis.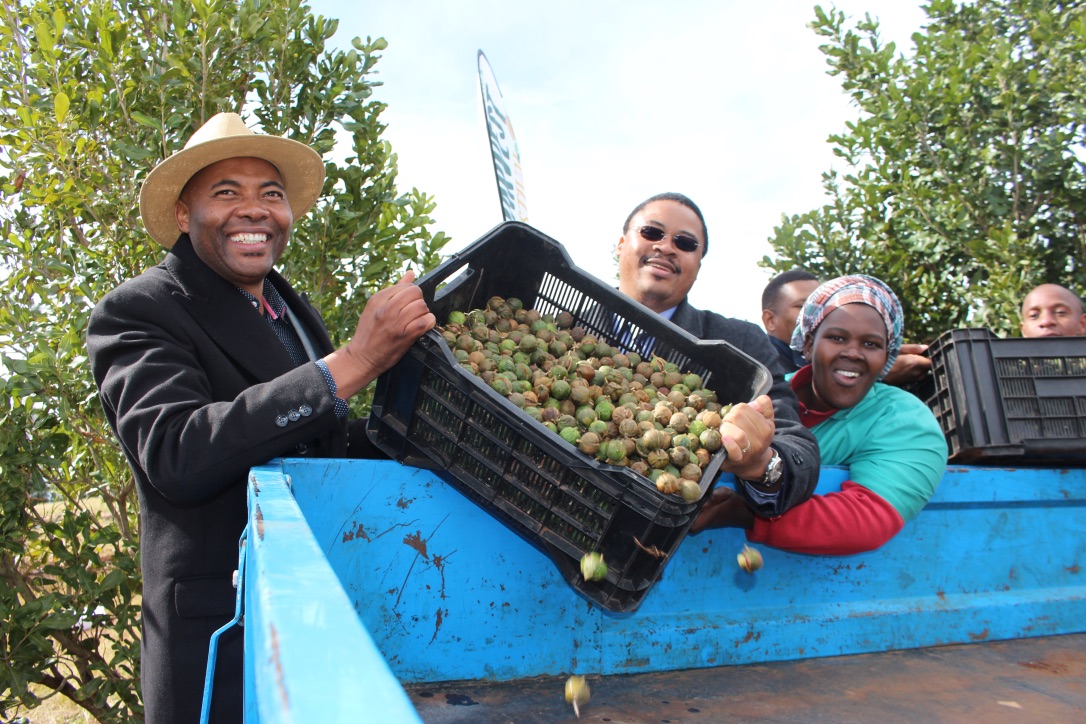 At the inception stages of the Ncera Macadamia project, between 2005 and 2006, the provincial government invested about R60 million into it.
"About R55.8 million came from the Department of Rural Development and Agrarian Reform and about R4.25 million was invested by the provincial economic development department. About R6.1 million came from some of our strategic partners. Communities contributed with their land and got a shareholding in the business," said MEC Mlibo Qoboshiyane.
The money went towards setting up the nursery to grow orchards, setting up infrastructure, and training and skilling communities and workers.
Now the farm is bearing fruit for its stakeholders in government, the private sector and rural communities.
Over the past three years the team  has received awards for excellent nut quality and certificates from the South African Macadamia Growers Association for excellent nursery audits.
Director of Ncera Macadamia Farming Mkululi Pakade said the nuts are of export quality.
"Our nuts are sold all over the world in markets, such as in the United States, Europe, China and many others. We do stage one and two processing for now, which is de-husking and drying. Then we sell our nuts through Green Farms in Durban, where processing includes cracking, styling, packaging and branding," he said.
The project has created 151 jobs for locals in positions ranging from general and semi-skilled workers to drivers, specialists, supervisors, admin staff and senior management.
"Businesses like macadamia production are vital in the creation of jobs and strengthening the country's economy.
"This is really a great move as we want to ensure that the Eastern Cape is no longer a labour exporting province but a producer of the country's food, including  macadamia nuts," MEC Qoboshiyane said.