Written by Hlengiwe Ngobese
Lindiwe Zulu, owner of Delta Blue farm north of KwaZulu-Natal (KZN), was the top achiever at government's recent Female Entrepreneur Awards.
Disability didn't stop the KZN farmer from reaching her dreams.
Zulu scooped first prize in three categories, namely Overall Winner, Top Entrepreneur Smallholder and MEC Special Disability Award.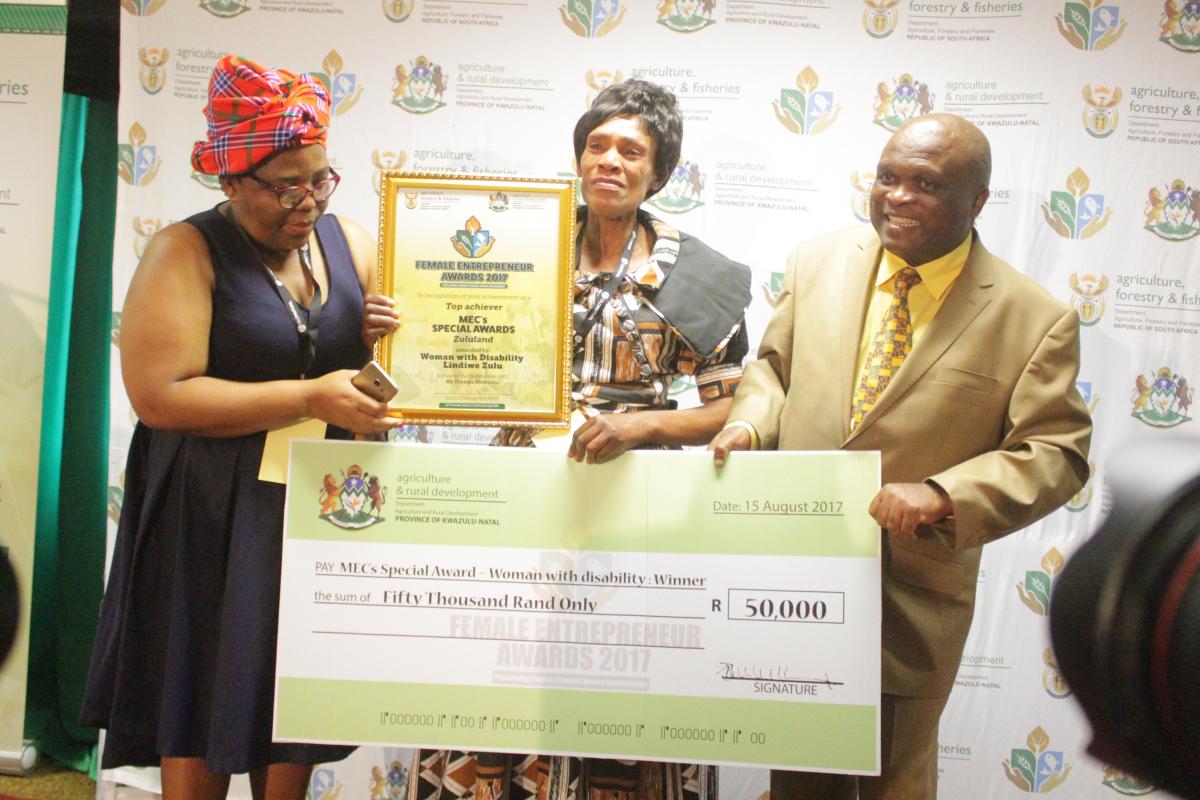 The awards, hosted by the KZN Department of Agriculture and Rural Development (DARD) acknowledged a few female farmers for their economic and food security contribution in the country.
Established 17 years ago, the awards are aimed at encouraging and increasing the participation of women, youth and people with disabilities in the agricultural sector.
Zulu, who is a poultry farmer, started the business in 2015. Shortly thereafter she was involved in a car accident that left her left leg paralysed.
"After the accident, I almost gave up on my business. It was very slow. I used to sell three chickens a week. I had no clients. I realised that I had to work harder to market my business."
Today the business sells 2 000 chickens per week and 14 women are employed on the farm.
MEC for KZN DARD Themba Mthembu said the ceremony celebrated and showed appreciation for the phenomenal work that women are doing in the agricultural sector in the province.
"Women are the backbone of agriculture, not only in this province and the country,
but throughout developing countries," he said.
He added that empowering and investing in rural women meaningfully increases productivity, reduces hunger and malnutrition and improves rural livelihoods.