Applications for financial aid for all Grade 12 learners, including out-of-school young people, unemployed youth, public university and technical and vocational education and training (TVET) college students opened on 1 August.
 Youth who qualify to enter the post-school education system but cannot afford to finance their studies can apply before the closing date of 30 November 2017.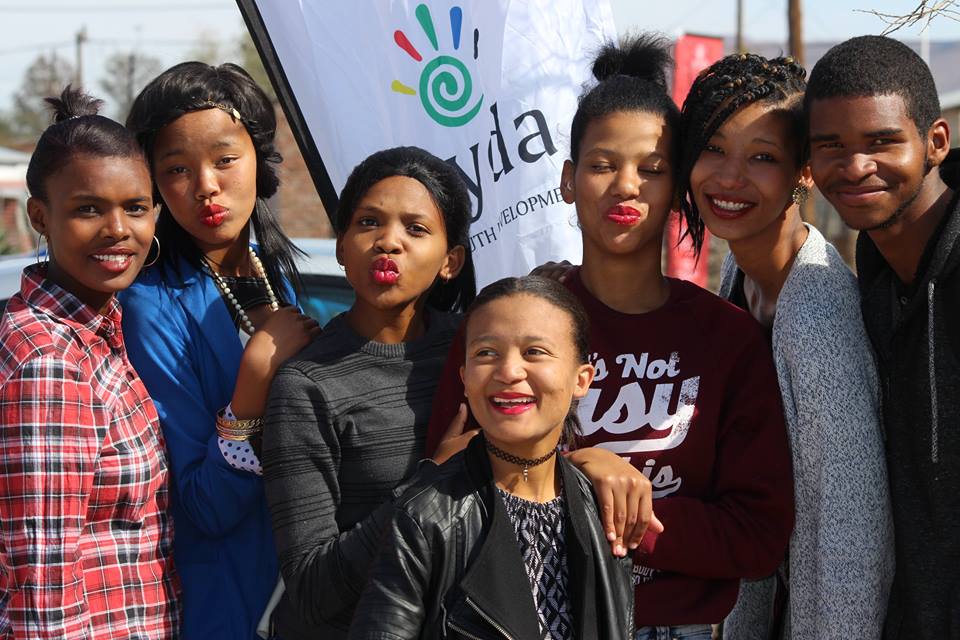 The National Student Financial Aid Scheme (NSFAS) has partnered with the National Youth Development Agency (NYDA) to enable students to apply at any of the 15 NYDA branches nationwide or at over 50 local youth offices.
 The local youth offices are located within local government facilities, in all nine provinces, which makes it easier for youth  - who cannot access or use internet facilities - to apply for funding.
The partnership has also created short-term employment for 115 previously unemployed graduates, from all nine provinces.
How to apply
First, students can log onto the NSFAS website (www.nsfas.org.za), where they will be asked to register and create an account. They can then complete the online application form.
Second, they can go to any NYDA branch or local youth office in their region, where they will be assisted to complete and submit a manual application.
Applicants have to have certified copies of supporting documents with them, before they start the application process, whether applying online or manually.
Before applying
Before applying students should know which course they want to study and at which public university/TVET college, as this must be selected on the application form.
Make sure you have electronic and certified copies of the following:
South African identity document (ID) or  ID card or an unabridged birth certificate.
IDs of parents and/or guardian (or death certificate where applicable).
IDs of each person living with you in your home.
Pay advice/letter of employment/pension advice (not older than three months).
What to do: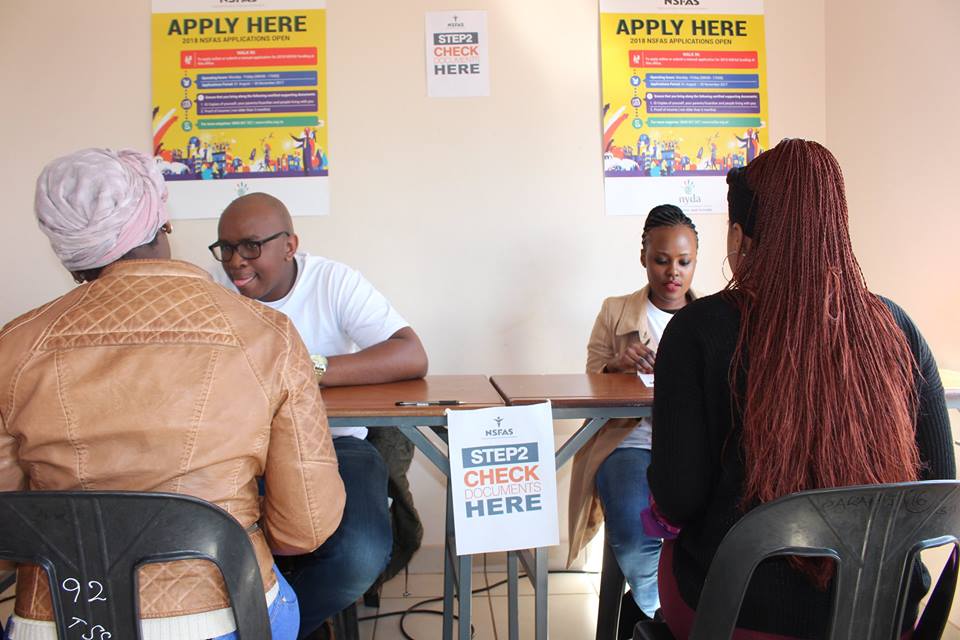 Download the consent form and fill it in with your parent/guardian's signature.
Applications without a consent form signed by all people whose incomes have been declared in the application will not be accepted or considered.
If you have a disability, please download the Disability Annexure A and fill it in.
When you provide your cell phone number on the application form, make sure it works and do not change it afterwards, as the NSFAS will use it to communicate with you during and after the application process. Do not provide someone else's cell phone number as your contact number.
You will also need an email address. If you do not have an email address, you can easily create one online (an option is provided to assist you to do this).
You must not apply if:
You have already applied and have an application reference number.
You are not intending to apply for admission to a public university or TVET college.
You already have NSFAS funding for 2017.
You are not a South African citizen.
If you want to apply for a post-graduate qualification.
Applications for post-graduate studies
 Only students who plan to do the following post-graduate qualifications may apply:
B Tech - Architecture/Architectural Technology.
Tech - Biokinetics/Biomedical Technology/Biotechnology.
Post-graduate Certificate in Education.
Students wishing to undertake other post-graduate qualifications must not apply.
For more information visit:
www.nsfas.org.za
Did you know?
The NSFAS funded at least 524 950 students in 2017, with 246 640 at 50 TVET colleges and 278 310 at 26 public universities.