Written by Thandeka Ngobese
Women's Month
When Sithembile Buthelezi (36) dropped out of school because she was sick, she also gave up on her dream of becoming a professional nurse. For over five years Buthelezi worked on a piggery as a labourer.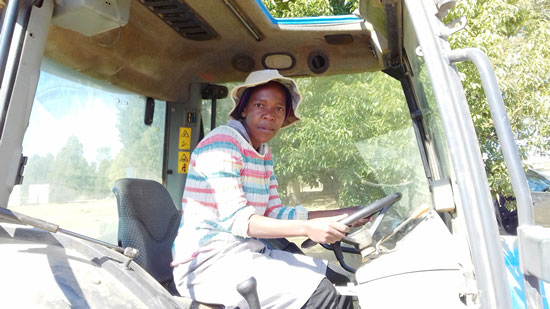 "It was very tough at the time. I am even shy to tell my friends that I was a farm worker. I came home very dirty because of the place I worked in. One day it became too much and I told my mother that I wanted to quit. My mother insisted that I go back to work. Today I thank my mother for pushing me to work because had it not been for her, I wouldn't be where I am today."
Today Buthelezi is co-owner of Inkululeko Piggery Farm, which is part of the Inkululeko Trust Farm. Situated in Mooi River, in the Mpofana Local Municipality, the 200-hectare farm is owned and managed by Buthelezi and 29 business associates. It employs 20 people.
Inkululeko Trust Farm acquired land through the Land Redistribution for Agricultural Development Programme (LRAD) in 2008. When the farm started it had 200 pigs, but now has more than 2 000. The farm breeds and sells pigs to the market for meat production and on average sells 100 pigs every fortnight.
"I didn't like pigs. I never thought that one day I would own this pig farm. I never thought that I would be a boss, especially given my circumstances. I am a living example that with hard work anything is possible," she said.
In 2012 Buthelezi won the Best Farm Worker Award and used the prize money to build and furnish a house and buy five cows. The project was also Top Entrepreneur: Small Holder at provincial level in 2014. Buthelezi's advice to aspiring farmers is to be patient.
"The farming business is not as simple as it looks and you must have patience because you cannot start now and make money tomorrow. It's a long process that requires patience and a love of farming," she said.
Buthelezi said the secrets to her success are determination, commitment and exchanging experience with other farmers and a love of farming. She said next year she will take a bold step and start her cattle farming business.