Women's Month
After 10 years on the job at the South African Police Service (SAPS) Beauty Queen Nchabeleng believes serving and protecting the people of South Africa is her calling.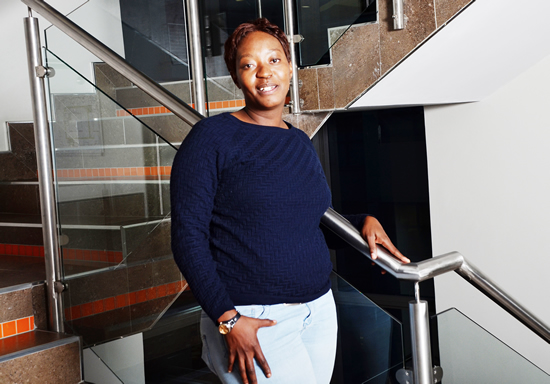 Constable Nchabeleng and three friends applied for the posts advertised in 2004, and two years later she joined the Lebowakgomo Family Violence and Child Protection and Sexual Offences Unit.
"Of the four of us, I'm the only one who was called for an interview and I'm the only one who works for the SAPS. This is a job that I was given by God."
She said the experience, challenges and the joy of working for the SAPS is second to none and she wouldn't trade it for anything.
"I'm able to work in any environment because with this job you are forced to leave your comfort zone."
"Working for the SAPS has made me street smart. I'm able to work in any environment because with this job you are forced to leave your comfort zone."
Growing up in the crime-ridden Ga-Masemola region in Limpopo, Nchabeleng says she is happy to be making a difference with her work.
The biggest difference she has made in her career so far was apprehending a serial rapist who had been terrorising the community of Lebowakgomo, south east of Polokwane.
Nchabeleng nabbed the rapist after going undercover and setting a trap for him.
She donned a school uniform and walked the same route the rapist was targeting.
It wasn't long before a stranger emerged and politely said ke kgophela go botshisha.
"I was shaking and very nervous. I turned and reached for my gun which was in my bag, just to make sure it was still there."
As the man came closer, Nchabeleng sized him up. "He wasn't that big. If he tried something I was going to show him what I'm made of."
Nchabeleng said after she gave him the wrong name and he declared his love for her she made arrangements to meet with him the next day. She then took pictures of him under the pretext that she admired him.
"I told him I want to look at his picture before I sleep at night. I took three photos."
She then took back the picture to some the victims, who all confirmed that he was the one who had raped them.
Nchabeleng met the man the following day and lured him to a police station under the pretext that she needed to certify some documents and sign an affidavit.
Once at the police station, she alerted her colleagues and the man was arrested on the spot.
William Koketso Muroa was found guilty of multiple counts of rape and is currently serving an 84-year sentence in prison. 
 "I only now realise the danger I put myself in, but if I had to, I would do it all over again."