Written by Chris Bathembu
South Africa is set to launch a ground-breaking Antibody Mediated Prevention (AMP) vaccine trail.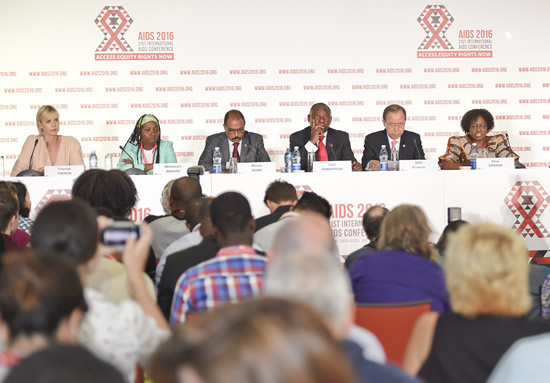 "This is the most important vaccine trial in seven years that will happen on South African soil led by South African scientists at the Medical Research Council," said South African National Aids Council CEO Dr Fareed Abdullah.
The AMP study is a new idea for HIV prevention that is related to what has been done in HIV vaccine research. In traditional HIV vaccine studies, people are given a vaccine and researchers wait to see if their bodies will make the antibodies against HIV in
response. In the AMP study, however, researchers give people the antibodies directly.
Reacting to the announcement, Health Minister Dr Aaron Motsoaledi said South Africans should welcome any initiative aimed at finding an effective HIV vaccine.
Speaking to Vuk'uzenzele at the 21st International Aids Conference in Durban, Minister Motsoaledi said: "We know that for both TB, HIV and AIDS we need a vaccine urgently. If we can't get one, we won't break the back of these diseases. We need a game changer and a vaccine for HIV and AIDS will be a huge one."
South Africa also used the conference to demonstrate its unique capabilities in the fight against HIV and AIDS.
South Africa hosted the conference this year, for the second time, having first hosted it in 2000. Unlike the 2000 conference that was overshadowed by debates which sought to prove or disprove the clash between the politics of HIV and science, this year's event was characterised by the desire by countries to usher in a fresh approach in the fight against HIV and AIDS.
For this particular study, South Africa is one of the trial sites and there are already patients who are part of the trial and getting antibodies which are being infused into their blood to prevent HIV.
"This is a cutting-edge science. There is a lot of hope and expectation that these type of trials are key to the scientific step forward," said Abdullah.
If the trials succeed, this will put South Africa on the world map in terms of finding solutions for HIV.
Minister Motsoaledi said South Africa and the world have to move with speed to find an HIV vaccine, adding that vaccines are as important as the cure for AIDS.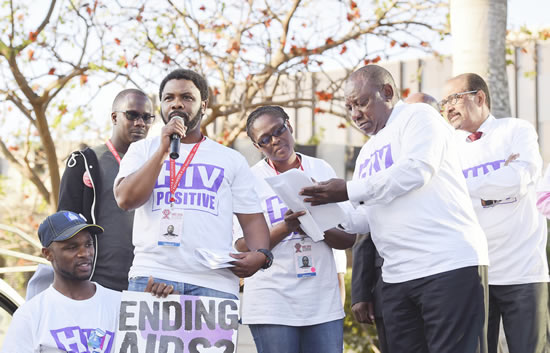 Speaking during the conference, Deputy President Cyril Ramaphosa said since South Africa last hosted the conference, the world had turned the tide on HIV and AIDS.
"Great progress has been made across the globe, particularly in regions most affected by the epidemic like eastern and southern Africa.
"Of the 17 million people currently on treatment worldwide, nearly 10.3 million are in this region. The latest information from UNAIDS is that the number of people on treatment in eastern and southern Africa has more than doubled since 2010," the Deputy President said.
AIDS-related deaths in the region have decreased by more than a third over the same period and mother-to-child transmission of HIV has been dramatically reduced.
Deputy President Ramaphosa, who also heads the government's HIV and AIDS response programmes, told delegates that the South African government is prepared to increase its funding for research and development in HIV.