Women's Month
Selebaleng Anna Ratshikana, a former nurse turned farmer, is proof that it is never too late to follow your passion.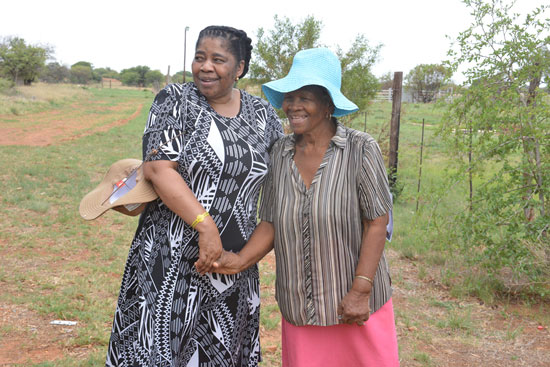 Ratshikana, who runs a farm in Blaauwbank between Mafikeng and Lichtenburg in the North West, is a beneficiary of government's intervention under the Land Redistribution for Agricultural Development (LRAD) programme.
The Department of Rural Development and Land Reform initiative  aims to assist previously disadvantaged citizens to access land specifically for agricultural purposes, or to make better use of land already accessed.
Soon after her retirement in 1995, Ratshikana decided to follow her passion for farming. She bought a farm with the help of the then Department of Land Affairs, now Rural Development and Land Reform.
"I learned farming from my grandmother as a little girl growing up in Dinokana in Lehurutshe, outside Zeerust. Every Friday after school, we would go to the farm with my friends to help and that's where my love of farming started." 
Her 299.79 hectare farm, which was bought in 2002, is situated 30 km outside Mafikeng on the Lichtenburg Road. It focuses on crop and livestock production.
"I plough maize, beans, sunflowers and wheat and supply fruit and vegetable stores, mini markets and hawkers."
As proof that farming is her passion, she won the provincial Female Farmer of the Year award in August 2002, the same year she started farming.
"I was very happy that I was chosen as the best farmer that year."
With the winnings she bought farming implements and dug two boreholes, because the farm did not have a reliable supply of water.
In 2004/5 Ratshikana won an award, again at provincial level,  of R70 000 and she received a trophy.
She said the assistance she has received from government has helped her a great deal to ensure that her farm succeeds.
"The government is doing well to support us, especially black female farmers. In 2005 it gave me a  R700 000 grant for my farm. 
"I bought two tractors, additional implements and a grader with the money, and so far things are going well on my farm."
Ratshikana's message to young people, especially young women who want to get into farming, is to work hard.
"If you are getting into farming, you must get into it for the love and passion, not to chase money. You must also understand that there is no substitute for hard work. It is central to the success of your farm," she added.