Women's Month
After struggling for months to find employment, three young women from Witbank in Mpumalanga decided to take their future into their own hands.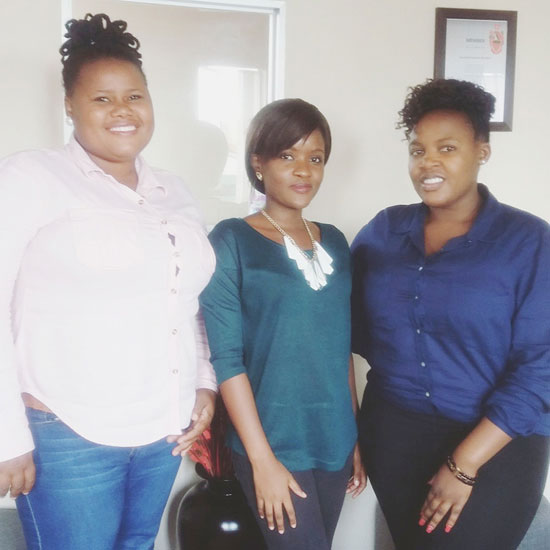 "It was very frustrating and hard to apply for jobs and be rejected knowing that you have the necessary qualifications and experience," say Khanyisile Mashiane, Philiswa Lawu and Veronica Molaudi.
They established Armanda Business Accountants, a 100 percent female black-owned accounting firm in July last year.
"We are qualified professional accountants accredited with the South African Institute of Professional Accountants."
Although it was not easy in the beginning, the three were determined to succeed.
After registering the business, they approached the National Youth Development Agency (NYDA) for funding.
"We intend to empower more young black women, offer them training and give them exposure into the corporate world."
After discussions with a micro loans officer at the NYDA, they were confident about opening their business.
"After that discussion with him, our path was getting clearer. We then applied for funding from the NYDA and we were subsequently approved for a grant worth R49 000.
"We used that money to buy office furniture and equipment.
"We knew that we had to make it work. It took us nine months of working from home and trying to apply for jobs.
"We then decided to get an office and operate from a formal environment and use our acquired skills from our training to start our own business."
The firm offers accounting services, independent reviews, tax services, payroll services, business consulting, financial advice and mentoring. They work with small to medium-sized business enterprises, non-profit-organisations and schools.
With the business improving steadily the team wants theirs to be a leading accounting firm that empowers young women.
"We intend to empower more young black women, offer them training and give them exposure into the corporate world. We want to grow our business to the extent that it is recognised nationally and we have branches in every province."
Their message to young people in a similar situation is: "Do not let your disadvantaged background cave you in. The world is big, get out there and achieve your dreams. Work hard, persevere and focus."
For more information on the NYDA call: 0800 52 52 52 or visit: www.nyda.gov.za