Written by Hlengiwe Ngobese
The City of eThekwini's fire-fighting learnership programme stands to benefit the women who live there.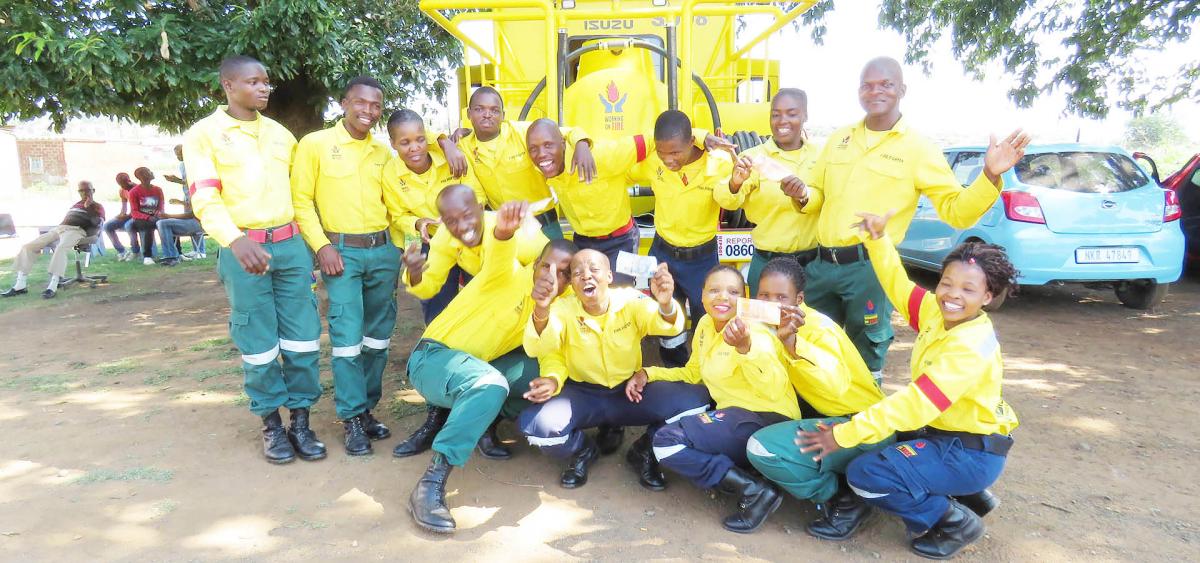 The City's Fire Department has shortlisted about 1 600 people – 520 of them women – for selection for 30 learnerships aimed at addressing the City's shortage of fire fighters.
Chief Fire Officer Enock Mchunu said it is essential that fire fighters are well trained to help alleviate fires that endanger the community.
"We train a lot of trainees in this facility. Since 2004 the municipality has trained more than 350 fire fighters. We have 30 vacancies to fill but at the end of training the department may have more vacancies to fill and further decisions will be taken at that time."
A profession for a disciplined team player
Commenting on the inclusion of women in the department, Mchunu said there was no longer a distinction based on gender – many women working as fire fighters had proved critics wrong.
"It is a profession for any person who is well disciplined as an individual and is capable of working in a team environment. The fire brigade is very strict in terms of discipline because we deal with people's lives and there is no room for behaving in a manner that will compromise this," said Mchunu.
Firefighting is a physically demanding profession and aspiring youth must associate themselves with hard physical training regimes. "They must refrain from substances with a potential to affect their health and mental capacity. Youth must associate themselves with their local fire stations and can request to visit and spend time with firefighters to observe their routines," Mchunu added.
Saving lives and property
Explaining the important role fire fighters play in their communities, Mchunu said they save lives, property and render humanitarian services.
"Their daily work ensures a healthy and safe natural environment by controlling hazardous materials incidents like chemical spillages, toxins and other dangerous substances where members of the public would be exposed to, injured or even die.
"They also rescue people trapped in motor vehicle accidents and animals trapped in trenches and on cliffs."
Mchunu said when fires break out they respond with confidence and at speed, enabling the adverse effects of fires to be minimised.
"To reduce incidents of fire and rescue, strict enforcement of building regulations and fire by-law enforcement is the order of the day. Fire fighters conduct scheduled routine fire inspections. Regulation of the erection and operation of major hazard installations is part of the work done to protect human life and prevention of property
damage."