Written by Sulaiman Philip
As a young girl in Makhado, Limpopo, Lillian Malange learnt the traditional art of clay pot making from her grandmother and mother. Today her company, Rainbow Mosaic and Ceramics, exports her pots around the world.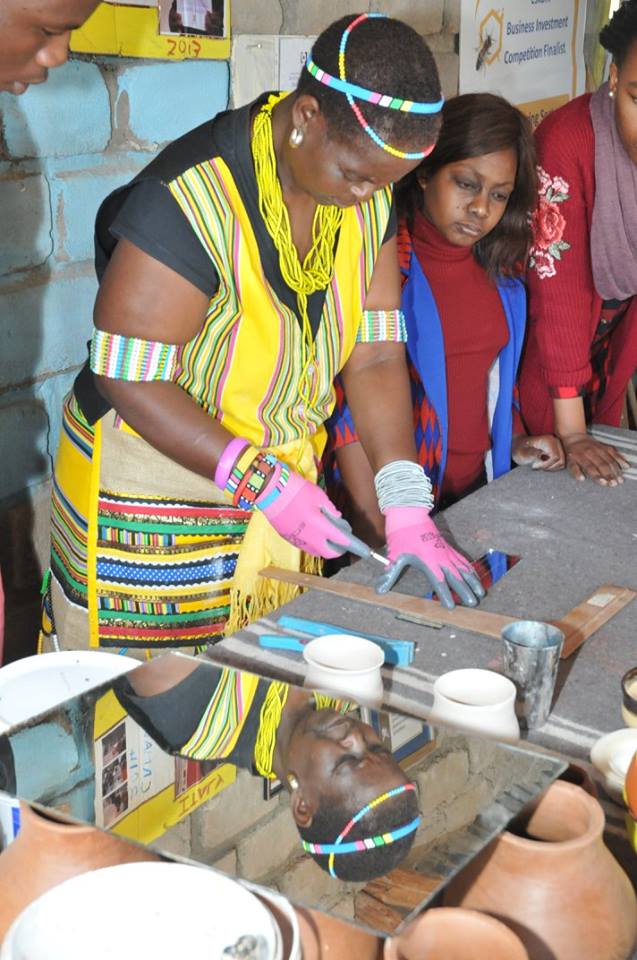 Using the methods that Venda women passed down to their daughters, Malange started her business after winning Eskom's Business Investment Competition. Using pebbles, mirrors and the rich Venda clay, Malange showcases Limpopo's natural beauty to the outside world.
For some international customers, Malange's pots are important keepsakes and an introduction to the beauty of the country. "In 2013 when Nelson Mandela died, I was in Italy. I had stock worth R18 000 and it sold out immediately."
Offering something authentic
In a part of the country without many economic opportunities, Malange and the women she has trained are benefitting from the increase in tourism to this often overlooked part of the world. "Tourism is growing in Limpopo. South Africans and many others are learning that there is so much more to see and experience across the province and my business offers them something authentic and modern from their time in Limpopo."
Her intricate and traditional pots are sold in China, Italy, Botswana, Portugal, Zimbabwe and America. Malange's company is one of the Eskom empowerment programme's biggest successes. That Malange is able to export and show off Limpopo's natural beauty is a direct result of her winning the power utility's investment competition.
For the utility's Development Foundation, giving small businesses like Rainbow a helping hand makes perfect sense. As the foundation's acting CEO Cecil Ramonotsi explains, "Small black-owned businesses can make a big difference to our economy. By enabling these businesses to create products and services that will strengthen local economies, we can help small businesses unlock economic opportunities and contribute to inclusive growth."
Malange believes that it is her responsibility to share her good fortune with her community. Besides teaching ceramics to women, who then earn a living making pots, Malange hosts children after school and during school holidays. "It would be nice if Eskom could help me set up a studio so I can teach children to create their own artwork."