Emerging farmers in Nelson Mandela's home village of Qunu in the Eastern Cape have sold their first vegetable harvest.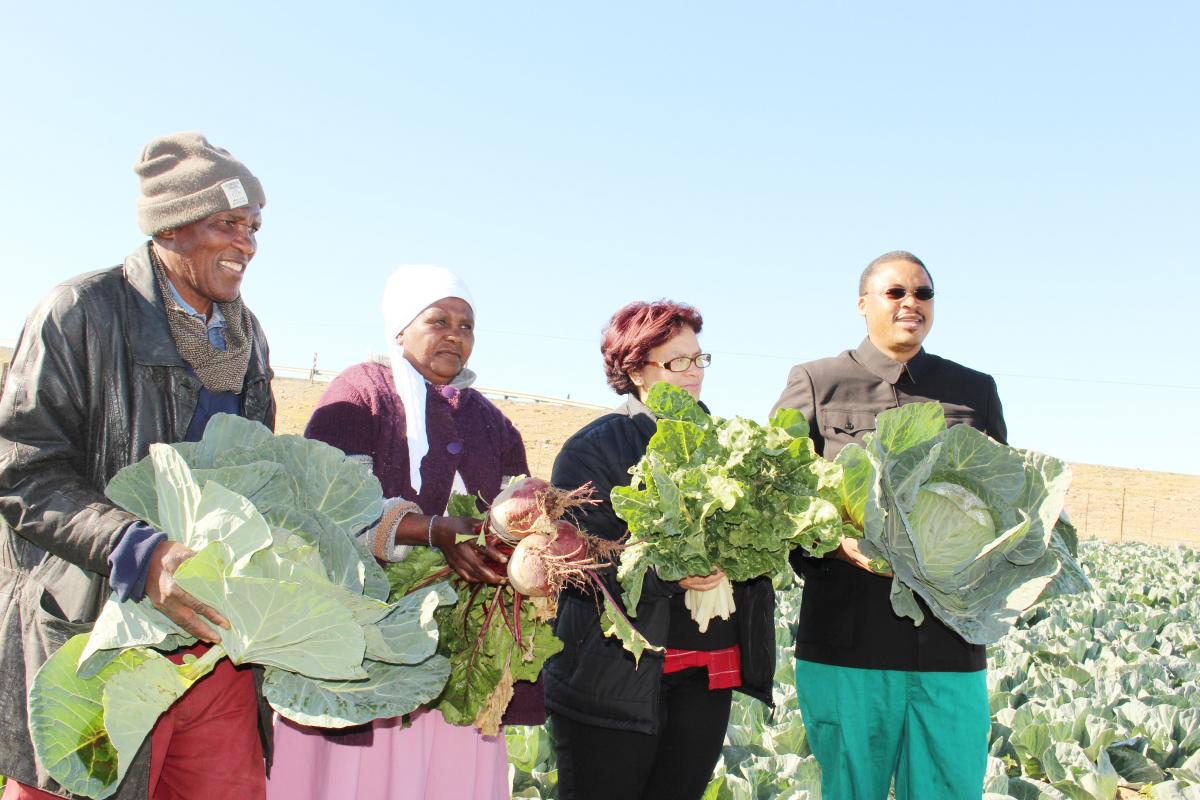 The farmers, who were among several recipients, were given vegetable seedlings by the Department of Rural Development and Agrarian Reform as part of International Nelson Mandela Day last year.
Seedlings were also given to the Nelson Mandela Nomoscow Primary School, the Emba and Upper Qunu Junior secondary schools and the Anglican Church to plant 67 plots in Qunu.
The project was not without challenges, but the department did not lose hope. In March this year, it provided a further 2 400 cabbage, beetroot, spinach and onion seedlings to the villagers to continue the food security programme, set up to fight poverty.
The farmers from the 15 households reaped their hard-earned reward; the seedlings helped increase the size of the harvest, and selling their extra produce gave them a good income to provide for their families.
The first harvest was sold to the Mthatha Kei Superspar in July.
Massive savings for poor households
Speaking from his garden a stone's throw away from Mandela's home, local farmer Koko Nkunzi said: "Vegetables quickly end poverty and, unlike maize, give you quick produce. They have a good and quick turnover and it doesn't take a long time to harvest."
Nkunzi said the programme helps them produce their own food and have vegetables left over to sell.  "Selling our produce to Spar motivates us … had we started long ago we would be far by now," he said.
Farmer Nothemba Bhakraza said the contribution from the Government has changed her life for the better. "We eat some of the vegetables and I sell spinach to local households. The contribution from government is improving my life because I no longer buy vegetables from the shops. I buy a few things and mix them with my vegetables to prepare good food for my family."
When food prices increase she doesn't feel the pinch too much, she added. Based on current retail prices, a family like Bhakraza's, which consumes two bunches of spinach and one cabbage per meal, for 15 days per month, saves R570 on groceries every month.
The widow, a mother of seven and grandmother of one, said her old-age grant and the profit she makes from selling vegetables are the only sources of income she has.
Retailer lauds quality
Jessica Venter from Kei Superspar praised the quality of the vegetables from the Qunu farmers. "We will help these farmers by buying their produce. The produce is very fresh, sells at competitive prices and customers are responding very well," said Venter.
Eastern Cape Rural Development and Agrarian Reform MEC Mlibo Qoboshiyane said his department decided to broaden the food security programme to the broader community. "We will give them more seedlings and help them improve their irrigation infrastructure to increase their produce," said Qoboshiyane.
"I am happy to see these farmers selling their produce to retail stores and local households. I see this is not new to them. They are passionate about agriculture."