A business development programme has been set up in the Eastern Cape to make sure small enterprises are well managed and ready for long-term growth.
A development programme in the Eastern Cape aims to open up business opportunities for women-led small enterprises.
The programme, run by the Eastern Cape Development Corporation (ECDC) and the Uitenhage Despatch Development Initiative (UDDI), recently saw 19 participants graduate from nine months of intensive training.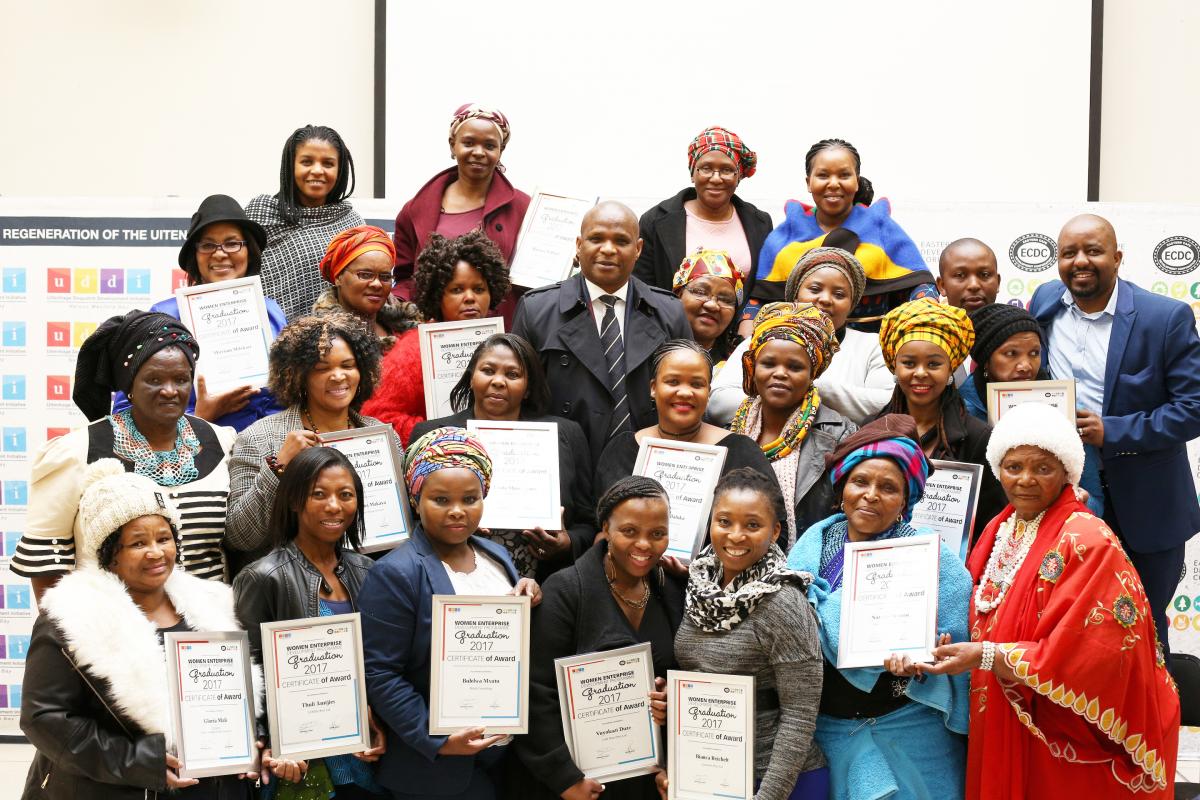 The graduation ceremony, officiated by the MEC for Economic Development, Environmental Affairs and Tourism Sakhumzi Somyo, was held at the Nelson Mandela Bay Science and Technology Centre in Uitenhage.
The programme recruited participants via advertising and referrals from partner organisations, such as business associations.
Twenty-one enterprises met the criteria and were admitted to the programme to receive training, mentorship and coaching, which covered areas such as strategy development, financial management, marketing management and business legal compliance.
All the women head up businesses in the Nelson Mandela Bay Metro region.
Opening access to markets
ECDC business support manager Mpumi Fundam said the programme is aimed at addressing the "entrepreneurial skills bottleneck" for women-owned emerging enterprises in the Nelson Mandela Metropolitan area.
"The programme is aimed at facilitating growth and sustainability of women-led small businesses, supporting women-owned businesses to operate in a professional manner while improving their administrative efficiencies and business compliance and developing business management and technical skills to create readiness for markets and investor opportunities".
Once on the programme, the businesses were assessed and gaps identified. "Mentors with relevant skills were recruited and a programme to address the identified needs was developed," said Fundam.
Three master classes were held, focusing on business strategy development, financial management and business regulations and compliance.
One-to-one mentorship and coaching was provided to ensure that enterprises were assisted to develop strategies, develop and implement financial management systems, and receive compliance support, said UDDI chief executive officer Patricia Dlamini.
"The programme was in response to a need to provide non-financial support to harness the competitiveness of these small businesses. The intention is to ensure that these enterprises are well managed and are prepared for long-term growth," Fundam said.
Gaining business skills
Participant Nozipho Hlalukana, from cleaning company Bibstar Trading and Projects, said the programme had provided her with general tools to grow and sustain her business.
She was supported by mentor, business trainer Lulama Jakavula. "Her help was instrumental in ensuring that the company developed proper financial management systems," said Hlalukana, who employs 10 people and services companies such as the South African Maritime Authority, the Coega Development Corporation and the Department of Rural Development.
Other training was on people management and payroll systems. "We also had access to an extended network of mentors with different expertise that we could lean on for support and advice."
Other participants included Zozinette, a 100 per cent women-owned enterprise in Port Elizabeth that produces a locally-made range of custom-designed baby carriers, including stretch wraps, woven wraps, ring slings and buckle carriers, and Lumia, a 100 per cent black women-owned business in KwaNobuhle in Uitenhage specialising in DSTV and Openview HD installations, upgrades and support services.