Written by Hlengiwe Ngobese
A new, multipurpose state-of-the-art cold storage facility, costing R99.2 million, was officially opened in the Dube Trade Port Special Economic Zone (SEZ), in KwaZulu-Natal recently.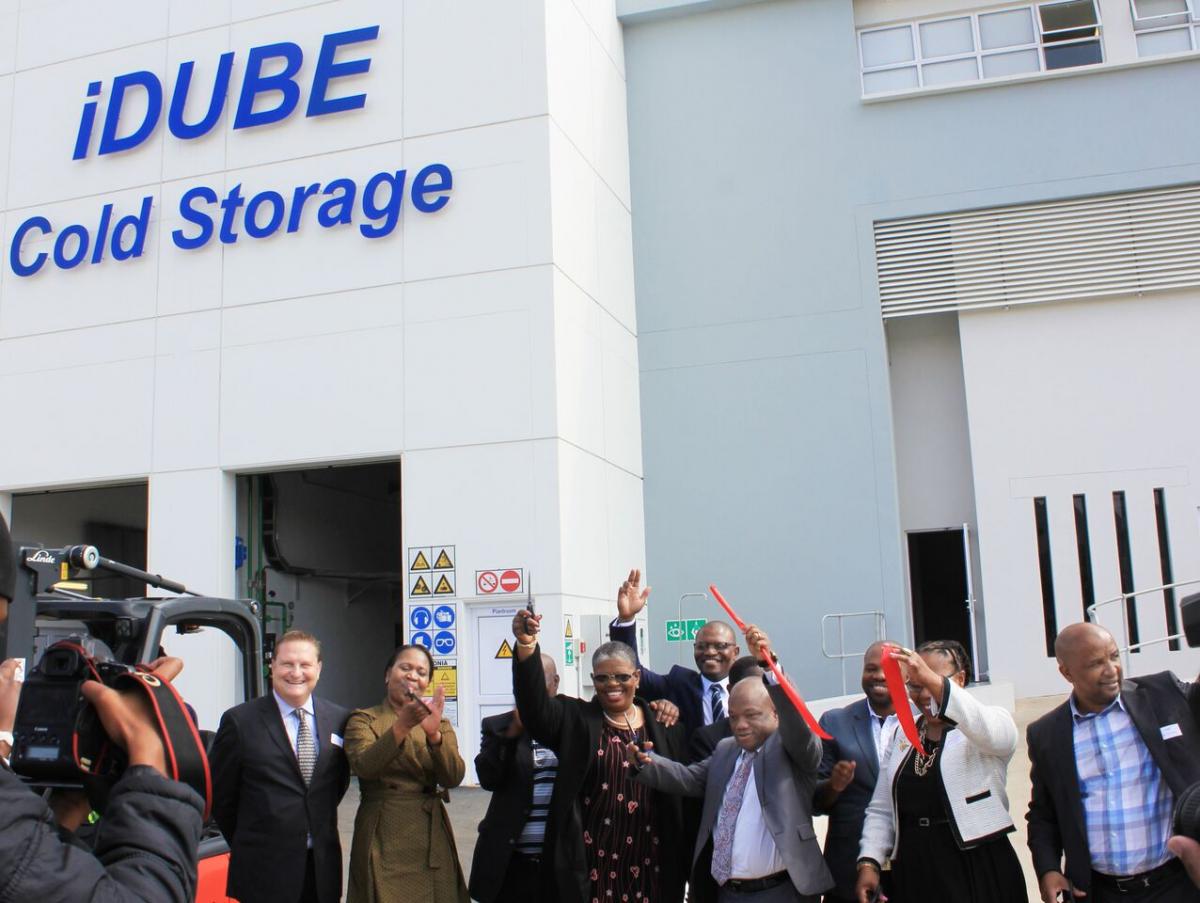 iDube Cold Storage is catering to a growing demand for chilled and frozen perishables storage in the region. The 4 500m2 facility can handle 8 600 mobile pallet positions and store up to 12 000 perishable products.
When operating at full capacity, iDube Cold Storage will employ around 80 staff, drawing its labour from a pool of experienced professionals. It will also create job opportunities for local communities, adding to the 5 500 jobs that have already been created.
The facility will initially cater to meat importers, servicing local retailers, and exporters of dairy, fruit concentrate and citrus to markets in the European Union and the Far East. Its services also include weighing, sorting, repackaging, order picking, container plug-in of products and distribution and logistics solutions.
Enhancing value chains
MEC for Economic Development, Tourism and Environmental Affairs Sihle Zikalala described the facility as a great example of government's continued efforts to support the development of industries that enhance the effectiveness of value chains throughout the economy.
"From production to processing, it is essential that we provide healthy and highly competitive business operating environments which will present new opportunities for established and emerging enterprises."
He added: "To date, we have attracted R1.5 billion in private sector investment through various developments within the SEZ, and R4.25 billion in investment is in the immediate pipeline for developments  in the second phase of the iDube Trade Zone."
Black Industrialist Programme
iDube Cold Storage falls under the umbrella of the Department of Trade and Industry's Black Industrialist Programme, with the KwaZulu-Natal Growth Fund providing R63.4 million in funding.
KZN Growth Fund acting CEO Aubrey Shabane said the funding was motivated, in part, by the support of the Black Industrialist Programme, as 50 per cent of iDube Cold Storage's shareholding is in the hands of previously disadvantaged individuals.