There is a spark in Tshwaro Mochoari's eyes when he speaks of the fulfilment he gets from working with young people and assisting them to apply for financial support for 2018 from the National Student Financial Aid Scheme (NSFAS).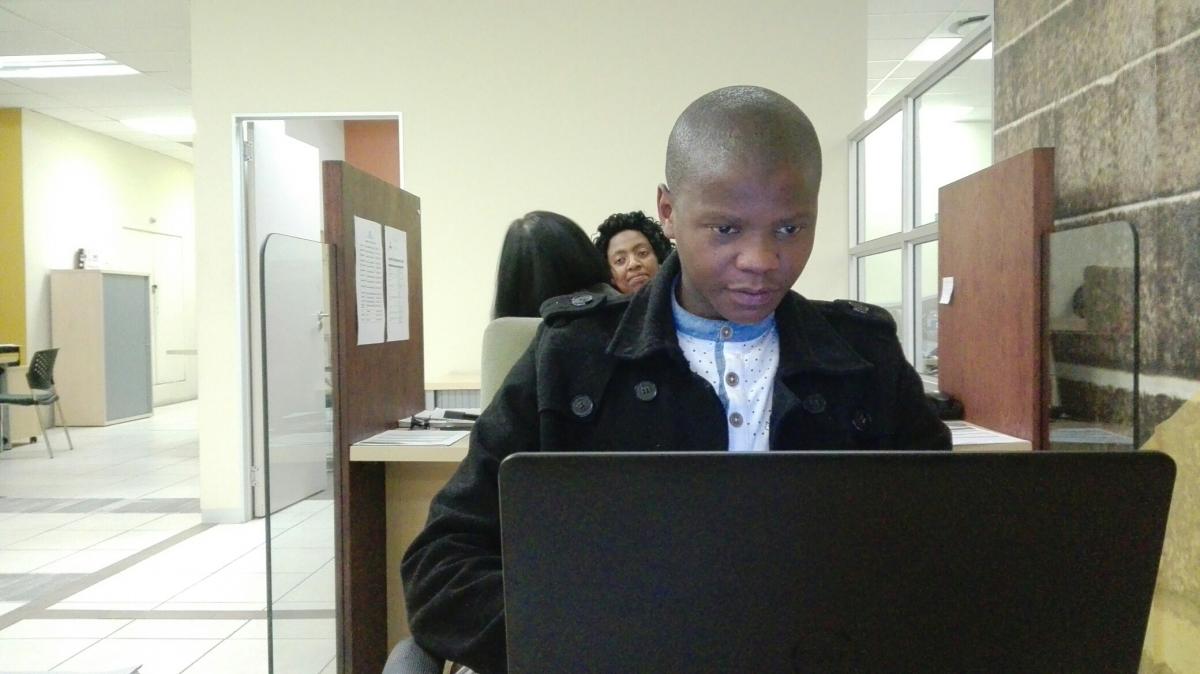 The 24-year-old is one of the 100 young graduates employed in a partnership between NSFAS and the National Youth Development Agency (NYDA), at NYDA branches and local youth offices around the country. He's based at the Bloemfontein NYDA branch. Even more interesting is that Tshwaro himself was funded by NSFAS for three of the four years he studied at UFS. He is a Communications Science graduate from the University of the Free State (UFS).
He sees the short-term employment programme as a stepping stone to bigger things. "I come from a family of six people in Thaba Nchu. I am the second of four siblings and in my hometown there are very few opportunities and a lack of access to resources. So, I have a dream that this NSFAS opportunity will move me higher, into bigger things," he said.
Tshwaro learnt about the NSFAS graduates' empowerment from an email he received advertising new job openings. "A few months back I attended a career fair and registered my email address, which they included in an email database to alert unemployed graduates to new job opportunities. When I saw the advert, I applied immediately without wasting time and I received a call from the NSFAS a week later," he says.
The graduates underwent rigorous training by NSFAS, at different NYDA centres, to be ready to respond to learner enquiries and assist applicants.
Partnership makes NSFAS applications easier
The partnership enables the NYDA to avail its 15 branches and 100 local youth offices nationwide to young people in remote areas to be able to walk in and be assisted with manual and online 2018 NSFAS applications.
The Bloemfontein NYDA branch says since the opening of applications on 1 August, the majority of walk-in visitors have been NSFAS applicants. "On average I assist about 10 applicants per day, with both manual and online applications, depending on their preference," he says.
NSFAS applications close on 30 November 2017. Grade 12 learners and those who have completed Grade 12 are encouraged to apply early.
"We are grateful to the NYDA for agreeing to avail their branches to enable learners to apply for NSFAS 2018. We call on learners to make use of this opportunity and to apply early," said Lerato Nage, NSFAS acting executive officer.
Learners can apply online at www.nsfas.org.za.