Written by Sulaiman Philip
Journalists are uniquely placed to help empower the people of the region, says Minister of Communications Ayanda Dlodlo.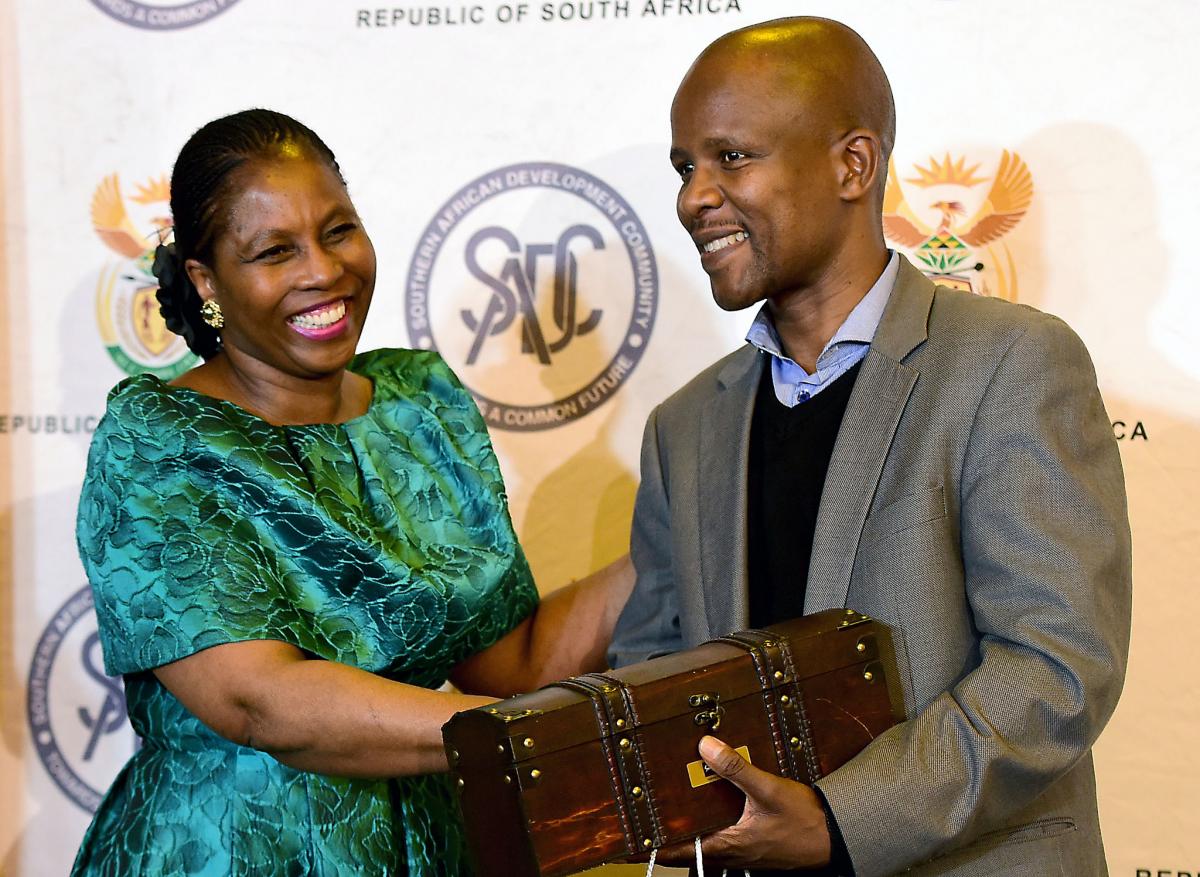 Journalists, she went on to say, can help build a common, growing and integrated future for the region.
The minister was speaking at the Southern African Development Community (SADC) Media Awards dinner held in Tshwane recently.
"What better way for regional integration than the sharing of our own good stories that contribute towards regional integration – communicated in the languages that our people speak and in a manner they understand."
The winners of this year's SADC Media Awards were announced at a dinner held on the sidelines of the 37th SADC Summit. The awards celebrate the exemplary work of African journalists telling African stories in print and on radio and TV.
South African television journalists Msibi Nkosini Samuel and Dennis Tshetlhane shared the US$2 000 first prize in the TV category for their story on the illicit trade in minerals and the growing problem of illegal mining in South Africa.
Tshetlhane said journalists need to concentrate on the quality of the work they produce. Drawing on his two decades as an investigative journalist, he reminded fellow members of the media: "Always focus on excellence. Check your facts and get your story right."
Zambian journalist Patson Phiri was awarded the top prize in the print category for his story on improvements to energy supply and how this is improving the region's industrial economy. "It is very important that we, as journalists of the southern African region, tell our own stories. Many times, we are engulfed in news packaged by foreign news agencies, and the verge of distortion and the appetite for distortion is quite high. As a result of that, the world is misinformed on what takes place in the region," said Phiri.
Angolan Aristides Kito Afonso Jorge was the winner in the radio category for his reporting on the importance of conservation and the protection of cultural heritage. Photographer Gaseitsiwe Moruakgomo of Botswana took home the photography prize for his series on the ferry transport link between
Botswana and Zambia at Kasane.