Written by Hlengiwe Ngobese
The King Cetshwayo District, in northern KwaZulu-Natal, took top honours in the recent regional 2017 Indigenous Games held at the Kandahar Sports Ground in Ladysmith.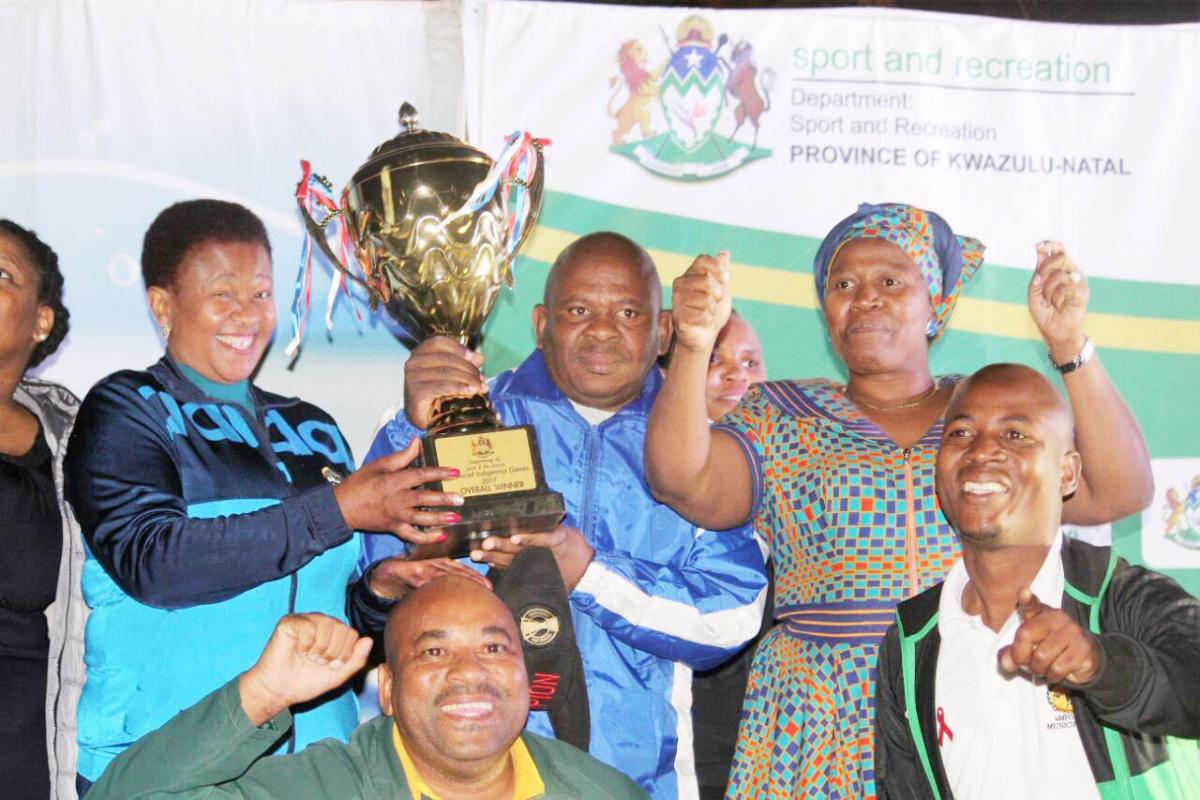 King Cetshwayo District was crowned champions with 22 points, followed by the Umgungundlovu District on 17 points and the eThekwini Metro with 16 points.
A provincial team will now be selected to take part in the National Indigenous Games taking place in Limpopo this month.
All 11 KwaZulu-Natal districts went head-to-head in the thrilling regional event, fighting for the number one spot in various disciplines, including ingqathu (rope skipping), induku (stick fighting), drie stokkies, khokho, dibeke, juskei, amagende (stones) and the board games of umlabalaba and incuva.
"You are all winners," said Arts, Culture, Sport and Recreation MEC Bongi Sithole-Moloi, congratulating everyone for taking part.
A rich history
"The games are very important to us as they preserve our rich history and heritage."
The MEC hoped that the team selected to represent the province in the national games would "once again do us proud as you have in previous years".
"I feel very excited and honoured that I was selected to represent my district," said Thobile Gumede, an induku player from the Umkhanyakude District. "It's not every day that one is afforded such an opportunity and I am grateful for the chance."
Manqoba Ngwenya from the Umgungundlovu District was pleased with the improvements of the games compared to previous years, urging young people to participate in games such as umlabalaba. "Last year I went to the games held in Indonesia and my dream came to fruition."
Results
First: King Cetshwayo District (22 points)
Second: Umgungundlovu District (17 points)
Third: eThekwini Metro (16 points)
Fourth: Amajuba District (12 points)
Fifth: Umkhanyakude District (7 points).