Written by Galoome Shopane
Learners at Vulamasang o High School in Bloemfontein are excited to be able to access new digital applications – the next step is a library.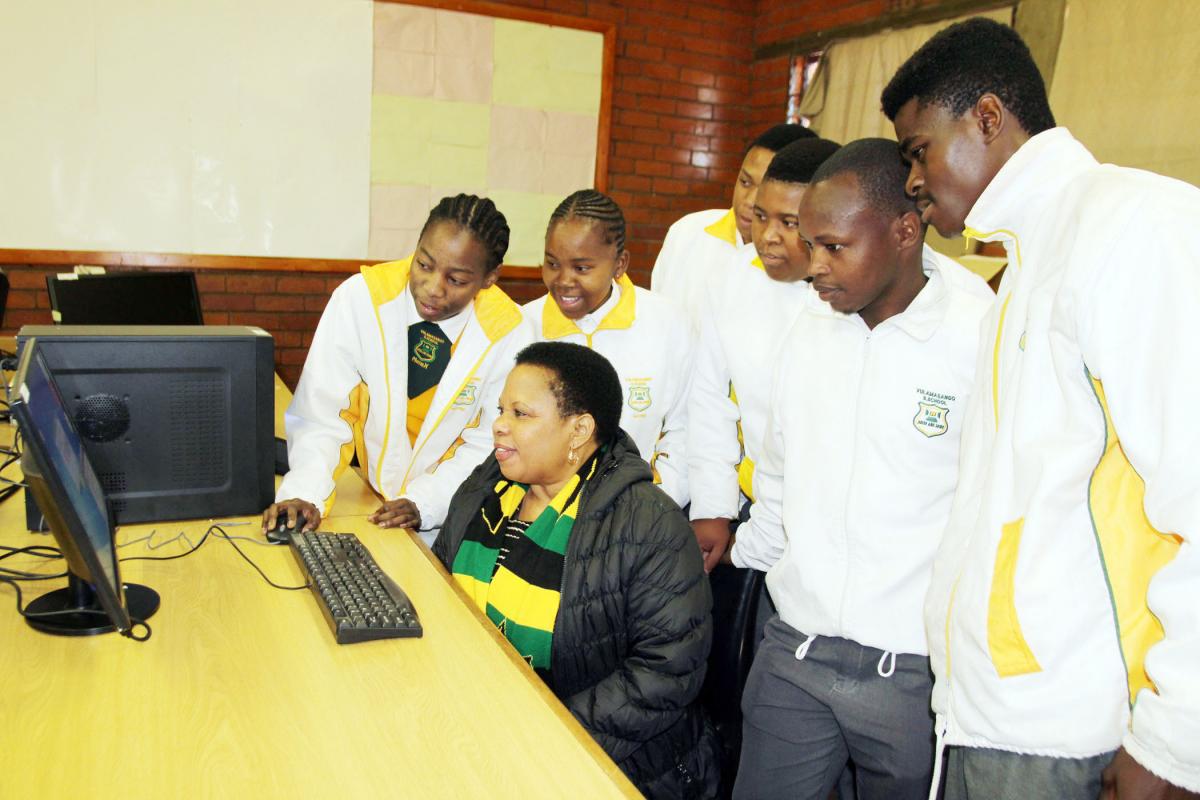 The pace and quality of learning has improved greatly for learners at Vulamasango High School in Rocklands, Bloemfontein, after receiving a donation of 10 computers.
The Deputy Minister of Arts and Culture Maggie Sotyu recently donated the computers, fulfilling a promise she made when she visited the school earlier this year.
The donation is aimed at encouraging learners to acquire basic computer knowledge. "I want you to be skilled, and to have a basic understanding of a computer and be familiar with it. This is a lifelong skill that you will take everywhere with you," the Deputy Minister said. She called on the learners to take care of the computers and use them wisely.
A new learning experience
Deputy Minister Sotyu motivated the children to believe in themselves and to never underestimate the power that they have.
Matric learner Lusanda Molusi couldn't hide his excitement. "I'm very excited about the new computers. I know that they will change how I learn as they have new and updated applications compared to the old ones which were slow. These will definitely bring a new experience to learning."
Acting principal Ntsheleng Maphisa thanked the Deputy Minister for her efforts, adding, "This is a very important day for us, these computers are a legacy for these children as everything is all about computers."
The school previously had 13 working computers.
Deserving schools
Vulamasango, said to be one of the oldest schools, has been struggling without equipment.
The Deputy Minister is trying to secure sponsorships for schools. "We look at certain schools and decide which one is more deserving and needing," she said.
The Department of Arts and Culture is responsible for libraries, and the Deputy Minister wants to work on securing one for the school.
"Vulamasango is one of the schools that I discovered doesn't have a library. And for my next project, I will be working towards getting a library for the school, in partnership with the Department of Education."