Africa's first cashmere fabric manufacturer won the highly-coveted overall prize in the Eastern Cape's Female Entrepreneur Awards (FEA) recently.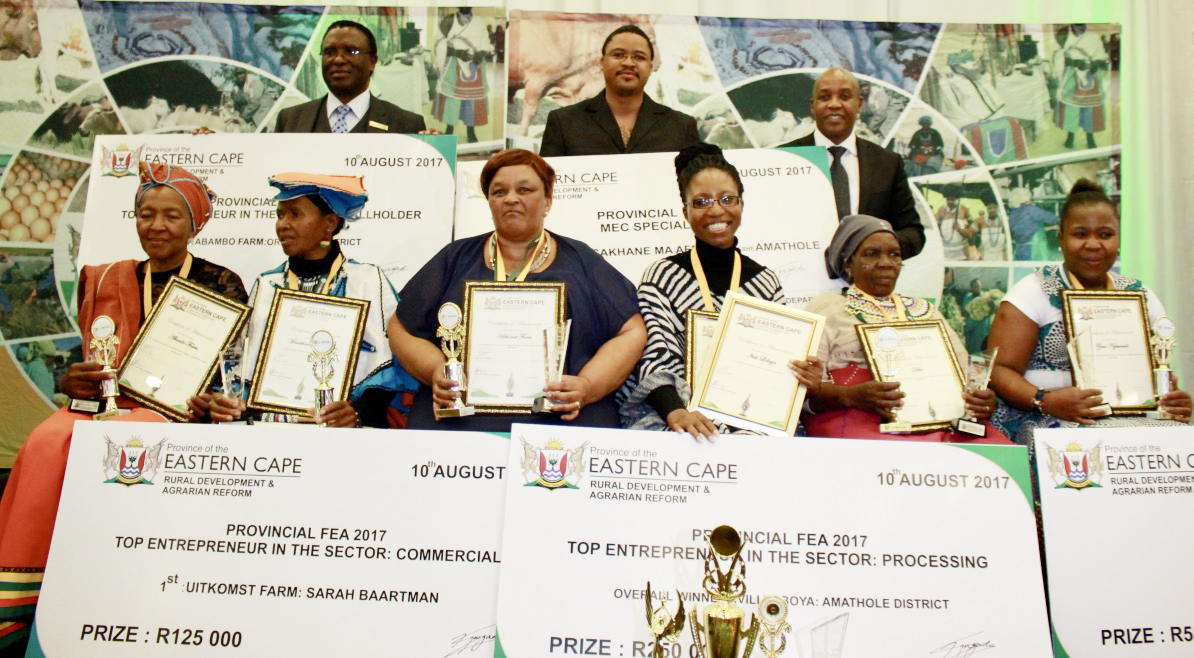 Dr Vuyo Mahlati started Ivili Loboya near Butterworth in the Eastern Cape in 2015. Just two years later, Ivili's high-end hand-woven and knitted natural blended fabrics are now internationally sought for décor, upholstery and fashion apparel.
Among the textiles produced by the beneficiation enterprise is cashmere from the local iMbuzi goat.
The annual FEAs recognise the strides made by women in agriculture. Farmers are selected based on their performance, sustainability of their farming and the commercial trading they do.
The Eastern Cape leg of the awards was hosted by the provincial Department of Rural Development and Agrarian Reform in East London on Women's Day.
Creating local markets
Ivili has had a positive impact on the largely rural economy in which it operates, not only creating 30 jobs but giving local goat and sheep farmers a market for their wool.
Apart from making a name for itself in South Africa, Ivili Loboya has a footprint in Europe and China.
Said company representative, Sibukele Gumbo: "We are so happy to have won this award. It encourages us to work harder so our work can be recognised everywhere."
Uitkoms Farm won the top prize in the commercial producer category. Chairperson Sarah Louw said the farm breeds angora goats for their mohair.
"We are very grateful because government, in the first place, helped us by buying us goats and we got the farm from (the Department of) Land Affairs," Louw said.
"We should all try to develop ourselves. We come from poverty and those of us who get farms from government should strive to better our lives and grow our businesses to be able to employ others. We should desist from selling the equipment we get to scrap metal traders."
Turning a vision into reality
MEC for Rural Development and Agrarian Reform Mlibo Qoboshiyane commended the farmers on their high standards. "It shows that people are learning farming expertise and the standard is improving."
Premier Phumulo Masualle said the calibre of the entrants showed that the vision of turning the Eastern Cape into a food basket of the country was taking shape.
"The women here show us they are implementing the vision it on the ground." Government needed to support their efforts to upscale what they are capable of doing, he added.
"Women are not just at the primary production level, and they are also in the production space, converting some of these products into finished goods."