Life has changed for the better for the community of Muyexe, a rural village outside Giyani.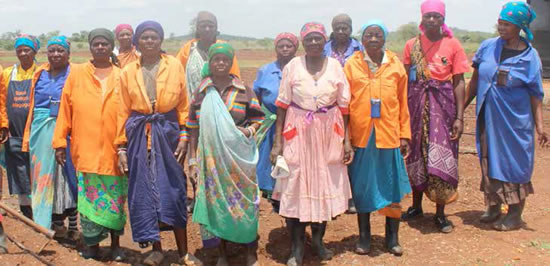 Like the name itself - Muyexe is a Xitsonga word that means alone - the village is far-flung and deeply rural. It is one of the villages identified and prioritised for development by President Jacob Zuma under the Comprehensive Rural Development Programme (CRDP).
Like other parts of the country, Muyexe is affected by poverty and a high unemployment rate among the 7 000 community members scattered across five sections.
A few kilometres after entering the village, signs of life start to emerge.
Children play on the streets and women dressed in orange Extended Public Works Programme (EPWP) overalls are busy with various activities.
In the south of the village, a 17-hectare garden is a hive of activity with woman singing and dancing as they work the garden in preparation for the planting season.
They are part of the Macena Vegetable Cooperative, which was started by 40 women from the village in 1993. The women grow spinach, beetroot, pepper, butternut and sweet potato.
Maria Ngobeni, a member of the cooperative, said they supply these vegetables to the community.
"We started these gardens just so we could have food in our houses. We received assistance from the Department of Rural Development which bought us pipes and wheel barrows in 2012," she added.
The cooperative has faced many challenges over the years including water shortages, lack of equipment and transport.
It is a member of the Limpopo Tomato Growers Association and being part of the group allows it to supply tomatoes to Agro Processors of Limpopo (APOL) on a continuous base.
"Our agreement is very simple, all they (the cooperative) do is to supply us with tomatoes and we don't restrict them on how and when they can supply with their produce," John Mahasha of APOL explained.
This agreement started in 2013 and has proved to be fruitful.
"We are happy with the quality of the tomatoes. We've never had issues apart from one or two occasions where they wanted to sell us rotten tomatoes," Mahasha added.
A ton of round tomatoes is sold for R800, while a ton of jam tomatoes is sold at R1 200.
Ngobeni hopes the agreement with APOL will be a sign of good things to come as the cooperative has been struggling to find a market for some of their products.
"We are happy with the agreement we have with them and we hope there will be more to come in the future," Ngobeni added.