2014 is a year of celebration as South Africa marks the 20th anniversary of one of the most remarkable days in its history – 27 April 1994.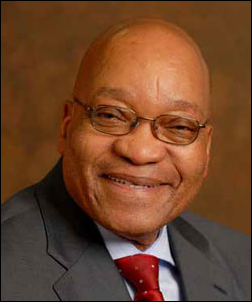 It was on this day that South Africans, most of whom were allowed to cast their ballot for the first time, voted in a democratic government.
Since the defeat of apartheid, South Africa has seen major improvements and growth over the past 20 years.
According to Arts and Culture Minister Paul Mashatile, whose department is heading the campaign, the 20th year of freedom gives the nation an opportunity to acknowledge achievements since 1994.
"It is also an opportunity to look back at the road we have travelled since 1994 to deepen the gains of our freedom and democracy," he said recently.
During this time the country has made significant progress in building and strengthening institutions that support democracy.
"These include an independent judiciary as well as Chapter 9 institutions. Without fail regular elections are held and the outcome accepted by all.
Albert Pule "We have succeeded in building an activist Parliament that continues to perform its oversight duties without fear or favour. Today many more South Africans have access to clean running water, sanitation and electricity. Social and economic infrastructure continues to improve," added Minister Mashatile.
In the past two decades, the country hosted three World Cup tournaments in major sporting codes - cricket (2003), rugby (1995) and football (2010), while infrastructure has developed with the Bus Rapid Transit (BRT) system, Gautrain and the King Shaka International Airport in KwaZulu-Natal.
South Africans can also be proud of an inclusive Constitution, voting by all citizens regardless of colour, freedom of association and movement, the Constitutional Court, the Equality Court and an independent judiciary.
As South Africa marks 20 Years of Freedom, evidence of the big changes the country has experienced can be seen and felt in a wide range of places and programmes.
The Development Indicators 2012, Census 2011 and various independent studies show that South Africa is a much better place than it was in 1994.
Looking at these developments across the main national priorities, the following reality emerges:
Economy, job creation
According to the 2012 Development Indicators South Africa's economy has also grown.
"Since 1994, the South African economy has been experiencing positive economic growth after a period of extremely slow growth from 1980 to 1994.
"The economy then experienced one of its longest periods of positive economic growth, sustaining 55 quarters of positive economic growth before the 2008/09 global economic crisis. Up until the 2008/09, South Africa's economic growth rate mirrored growth rates for many middle-income countries," says the report.
The economy has grown by over 80 per cent since 1993.
Over R600 billion in Black Economic Empowerment (BEE) transactions have been recorded since 1995.
Since its inception in 2004, the Expanded Public Works Programme created 1.6 million work opportunities in Phase 1 (between 2004 and 2009). Phase 2 (2009 - 2014) which was launched in 2009 aims to create 4.5 million work opportunities and so far it has created 3,7 million work opportunities.
Education
Achievements in education include Grade R enrolments increasing from 300 000 in 2003 to 705 000 in 2011.
The percentage of 0-4 year olds attending early childhood development (ECD) facilities increased by 18.4 per cent between 2007 and 2011.
The percentage of five year olds attending ECD facilities increased by 24.6 per cent between 2007 and 2011.
Illiteracy decreased from 30.4 per cent in 1995 to 19.3 per cent in 2011. A total of 160 300 students graduated in 2011.
This was up from 95 940 in 2001 and 144 852 in 2009.
Health
On the health front, more people with TB are being cured. The TB cure rate has increased consistently, from 54 per cent in 2000 to 73.1 per cent in 2010.
Fewer South African children now suffer from severe malnutrition while more have been immunised against diseases.
The number of children under the age of five with severe malnutrition decreased from 88 971 in 2001 to 23 521 in 2011, while the percentage of infants immunised increased from 63 per cent in 1998 to 90.8 per cent in 2011.
South Africans are also living longer with life expectancy having increased from 56.5 years to 60 years between 2009 and 2011.
The anti-retroviral (ARV) treatment programme is now delivered at more than 3 500 of South Africa's public health facilities and more than 2.4 million children and adults take ARVs daily.
More than 1 million men and boys have been medically circumcised as part of the HIV prevention campaign.
According to the Department of Health's 2012 Mid Term Review Report mother-tochild transmission rates dropped from 3.5 per cent in 2010 to less than 2 per cent in 2012.
Rural development
Since 1994 government redistributed 7 950 million hectares (or 30 per cent) of the 2014 target to redistribute 24.5 million hectares of the country's arable land to the previously disadvantaged.
Since the start of the restitution programme in 1995, 79 696 claims have been lodged and 77 334 settled.
Housing
South Africa has recorded a 50 per cent growth in formal housing since 1994. About 5 677 614 formal homes were built over the 20 years.
The number of people living in formal housing increased from 64 per cent in 1996 to 77.7 per cent in 2011.
By the end of the 2011/12 financial year government's investment in new housing amounted to R62 billion.