South Africa's two new universities will welcome their first students this month.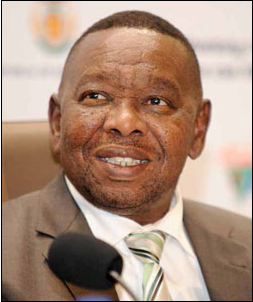 Last year the University of Mpumalanga in Nelspruit and Sol Plaatje University in Kimberley appointed their interim management teams and are now ready for their first academic intake.
"Teaching at the two new universities will commence in existing infrastructure that has been refurbished, while new infrastructure is built to accommodate the increasing numbers of students over the coming years," said Higher Education and Training Minister Blade Nzimande.
Sol Plaatje University (SPU) will offer three programmes - Bachelor of Education in Secondary Mathematics, Science and Technology Teaching, Diploma in Information Technology Applications and Diploma in Retail Management.
The Higher Education Quality Committee (HEQC) of the Council on Higher Education (CHE) has accredited all three qualifications.
The University of Mpumalanga (UMP) will also offer three programmes - Bachelor of Education in Foundation Phase Teaching at the Siyabuswa Campus, Bachelor of Agriculture and Diploma in Hospitality Management at the Nelspruit Campus. These qualifications have also been accredited by the HEQC of the CHE.
Both universities will start off with a modest number of students - 135 at SPU and 140 at UMP - and will increase the intake as their infrastructure and human resources develop.
"The number of students at the two new universities is expected to increase dramatically over the 10-year development plan with SPU growing to accommodate 7 500 contact students in a variety of programmes on its Kimberley Campus, with 80 per cent of these students accommodated in university residences.
"The UMP will accommodate 15 000 contact students on its Nelspruit Campus with 60 per cent of its students accommodated in residences and 3 000 contact students on its Siyabuswa Campus accommodating more than 80 per cent of its students in residences," explained Minister Nzimande.
The two universities are among 25 public universities in the country.
"The 25 public universities offer a diverse range of degrees, diplomas and higher certificates to prepare the class of 2013 to take their rightful place in the country's economy.
"They provide access to approximately 197 946 new entrants wishing to pursue their studies across all general, technical and professional fields in 2014," he added.