One-hundred young hospitality graduates from Further Education and Training (FET) colleges will participate in the country's first-ever Food Safety Programme this year.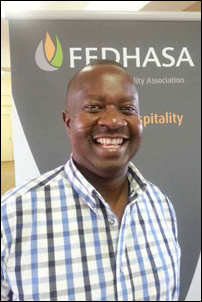 The graduates will be placed in participating hotels as food safety assistants for 12 months and will receive a monthly stipend.
They will be trained to monitor and assess food and food safety issues such as how food is stored, handled and served.
The pilot project will see 100 graduates chosen from FET colleges in Limpopo, Mpumalanga and KwaZulu-Natal. An initiative of the Federated Hospitality Association of Southern Africa (FEDHASA) and the Department of Tourism, the Food Safety Programme assists, encourages, mentors, teaches and employs youth in the hospitality industry.
It also aims to place South Africa as a leading tourist destination by increasing the country's food security levels to compete on the global tourist market.
According to FEDHASA chairman Eddie Khosa, food safety at hotels is an important factor in local tourism.
He explained that the first thing leading sport teams, music artists, celebrities and dignitaries do when booking their stay is hire an independent food security consultant to ensure the food at the hotel is up to scratch.
"If food levels are not up to par, they move onto the next hotel. This is why the programme is so incredibly important - it allows us to raise our food safety standards and enables us to compete with the finest hotels and establishments across the globe," Khosa said.
According to Beulah Mosupye, chief director of domestic tourism at the Department of Tourism, the programme is not just upgrading existing jobs but also creating brand new jobs and developing new skills, which is a government priority.
"There will no longer be a need to import skills and expertise from other countries because we are creating local skills ourselves," she said.
FEDHASA head of strategic projects Caleb Mabaso said introducing the youth to responsible tourism would ensure the future success of the hospitality and tourism industry in South Africa.
Currently food safety checks are done by local municipalities. However, due to a lack of resources and manpower, it is impossible to ensure that food security is at its highest level at all establishments.
To address this government has joined forces with FEDHASA and local hotel groups.
"This is another example of how public private partnerships are adding value to our local economy," Mabaso added.
The programme is also in line with Tourism Minister Marthinus van Schalkwyk's call for young people to join the tourism industry.
"Government has also made it a priority to popularise FET colleges as the institutions of choice. This is why we have decided to absorb FET graduates to create this new career path within the hospitality industry," said Khosa.
While the programme is funded by FEDHASA and the Department of Tourism, it is hoped that once the year is up participating hotels will realise the benefit of having food safety assistants and employ the graduates on a permanent basis.
"We believe this Food Safety Programme will deliver sustainable jobs to the youth… It will also contribute to placing the country on the preferred choice of destination lists for many international travellers as food safety concerns are often deciding factors when making travel plans," said Khosa.