Written by Staff Reporter
There is hope for those who did not pass their matric exams, with the National Senior Certificate (NSC) 2nd Chance 2014 Programme giving them another chance.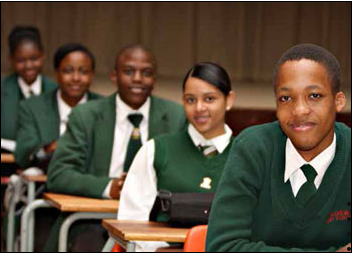 The programme is a partnership between the National Youth Development Agency (NYDA) and the Education Training Development Practitioner Sector Education Training Authority (ETDP SETA).
According to the NYDA, this year's programme is expected to help 4 500 youngsters register with the Department of Basic Education to rewrite their Grade 12 exams at the end of 2014.
The programme started in 2011 when 2 039 learners enrolled. By 2013 that figure had grown to 3 168. The pass rate for these learners has also improved from 47 per cent in 2011 to 77 per cent in 2013.
This year the ETDP SETA will contribute R3.6 million to fund 1 500 youth and the NYDA will contribute R7 million towards the remaining 3 000 youth.
How does the programme work?
Selected learners will receive tuition, career guidance and job preparedness training. Included in the programme are:
Tuition of 52 hours per subject.
Study guides. · Career guidance.
Past exam papers.
Academic support.
Three assessments per subject.
Registration with the department to rewrite Grade 12 exams.
Exams can be rewritten for five subjects - physical science, mathematics, accounting, life sciences and English.
Candidates for the programme must have written Grade 12 exams between 2011 and 2013 and are not allowed to change their Grade 12 subjects during the course of the programme.
In addition, portfolio work will not be done and learners' school based assessment marks will be carried over.
Applications open this month and will close once the target of 4 500 youth have enrolled.
For more information on the programme contact NYDA on 0800 525 252 or visit your nearest NYDA branch.