Small businesses stand to benefit from a Mpumalanga government investment of more than R1-billion over the next five years.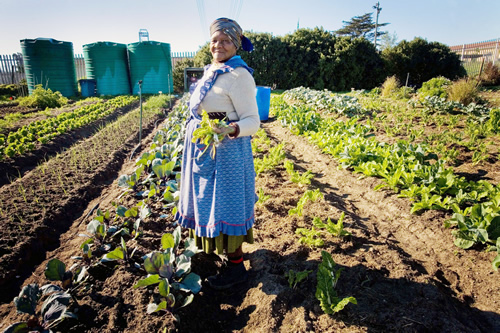 Mpumalanga means "place of the rising sun", and a new programme announced in the 2017 provincial budget will make it brighter for local small, medium and micro enterprises (SMMEs).
Delivering the provincial Department of Economic Development and Tourism budget, Member of the Executive Council (MEC) Eric Kholwane said SMMEs and cooperatives are critical vehicles for transformation in the province. For this reason, the province has set aside R10-million in this financial year to help grow these small businesses.
The province will begin by revising its procurement regulations to support the growth of small businesses and cooperatives.
"To bring meaning to radical economic transformation, the nutritional needs of government departments and entities should be served through a new model that will support the development of agriculture in the province.
"An amount of R10-million has been set aside to support SMMEs and cooperatives in the implementation of this nutrition programme," the MEC said.
Mega development
The Mpumalanga Economic Growth Agency (Mega) will coordinate the funding with an emphasis on housing, roads and transport infrastructure.
Last year Mega approved loans worth R83.6-million to 61 entities in manufacturing, food services, property development, mining and agriculture sectors.
In its coordinating role, the agency will be able to link multiple SMMEs to work together on major projects in the province.
In the 2017/18 financial year Mega will disburse loans valued at R45-million and facilitate loans amounting to R80-million, the MEC announced.
This is just the beginning of provincial investment in growing the small business sector. As the MEC pointed out, small business can be the engine of growth.
"We expect to disburse in excess of R1-billion over the next five years, focusing on the provision of support to SMMEs, cooperatives, agricultural enterprises and home buyers," MEC Kholwane said.
Businesses specialising in agro-processing, mining, energy, manufacturing, construction, trade, transport, forestry,  and government and community services can access funding from Mega. The agency is especially eager to fund housing projects for previously disadvantaged communities.