Research is showing that the performance of South African learners is on the rise, Minister of Basic Education Angie Motshekga noted during her recent budget vote.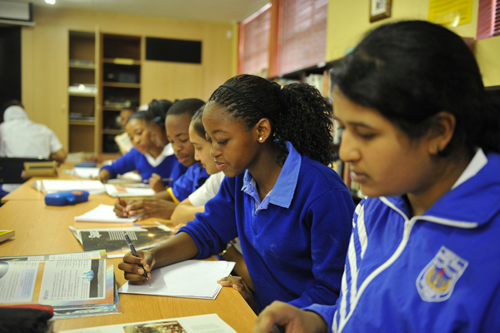 Basic education "is definitely a system on the rise", Minister of Basic Education Angie Motshekga told Parliament during her budget vote recently.
The Minister quoted from the National Development Plan, which states: "By 2030, South Africans should have access to education and training of the highest quality, leading to significantly improved learning outcomes." She said her department was prioritising ways of improving the quality of learning and teaching.
Quality education in the early grades is critical to equip schoolchildren for their later years. "We can report with pride that the effects of the interventions in the Foundation Phase are beginning to result in improved learning outcomes."
Class of 2016 makes history
On the National Senior Certificate (NSC) Examinations, Minister Motshekga noted: "The Class of 2016 recorded the highest enrolment of Grade 12 learners in the history of our country."
This was borne out in results. "We have recorded NSC pass rates which have consistently been above the 70 per cent threshold," she said.
She pointed to three research reports that corroborated the upward trajectory of the country's basic education system:
A Unesco report published in 2015, revealing that since the advent of democracy in 1994, more learners remain in school up to Grade 12, with research conducted by the department finding that in 2015, close to 60 per cent of young people were successfully completing 13 years of education (including Grade R).
A research report published by Dr Martin Gustafson in 2016 indicated that in mathematics, about 34 000 learners achieved a mark of 60 per cent or more in the 2016 NSC examinations, while in physical science the 2016 figures showed that 28 500 learners achieved 60 per cent.
Research conducted by the Department of Education had found that university readiness had become more equitably spread by 2015.
"Improvements at this level of performance are important, as these mean that more learners get to qualify for mathematically oriented programmes at university, and are hence equipped to fill critical skills gaps in the economy."