Youth Focus
At the end of the recent Child Protection Week, Deputy Minister of Communication Thandi Mahambehlala called on young people to use the internet to empower themselves. She said it was easy for the internet to become a distraction for the young.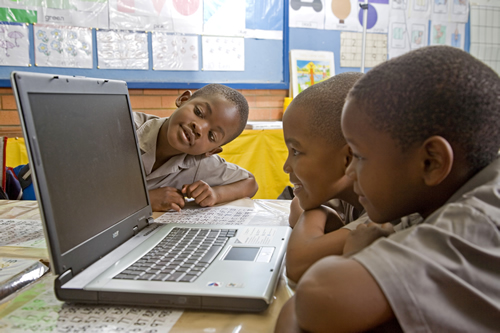 "Parents buy their children smart phones. Surely we can partner to make the online sphere a safer space for our children. Our future depends on this collaboration. We all have an obligation to raise awareness on the responsible use of the internet. We need to ensure that internet users leave a clean digital footprint online."
Protecting children
The Deputy Minister was speaking at a Child Protection Week event themed "Stronger communities, safer children" in Uitenhage in the Eastern Cape. She spoke to children who voiced their concerns about violence against young girls and women. They also expressed fears about their safety on the internet.
Government cannot, and should not, take the place of parents and communities in protecting children, the Deputy Minister said. The best protection for a child in both the real world and online was committed and responsible parents.
The Deputy Minister was joined by representatives from the Film and Publication Board who shared information with parents, teachers and children on how to enjoy the benefits of the internet safely.
Participants at the event agreed that parents and guardians need to be more vigilant and to continuously monitor the games their children play.
Advice for parents and guardians
Talk about safety with your children
Explore online together with your children
Agree on online rules
Set family settings on all digital devices
Ensure digital devices are password protected.