Focus on Budget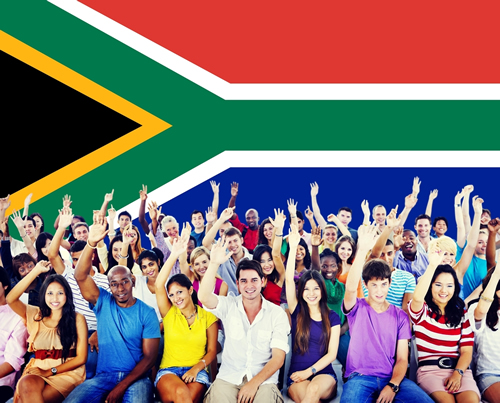 The South African government's achievements and priorities include delivering more services, addressing social challenges, restoring land and transforming the economy.
The national government departments recently delivered their budget votes for 2017/18 to Parliament. The budgets revealed the progress they have made so far, and priorities for the year ahead.
Departmental budgets are shaped by the words of the Freedom Charter: ™ South Africa belongs to all who live in it.∫ Each department must allocate funding according to a shared vision of a better South Africa.
More clinics for National Health Insurance
In the Department of Health budget vote, Minister Aaron Motsoaledi said the roll-out of the National Health Insurance (NHI) system was making progress.
As part of the NIH, the health department is setting up a computer-based patient information system that will make a person's health records available at any healthcare facility, anywhere in the country.
The NIH is being implemented in 10 pilot districts. Here are highlights of progress in the pilot project:
The department has built 34 new clinics and 48 are under construction. This will provide a total of 82 new clinics.
A further 154 clinics have been refurbished and 192 are being upgraded. This will provide a total of 346 upgraded clinics.
Since 2012 the department has spent R40-million on infrastructure in the pilot districts and a further R1.7-billion on equipment.
Outside the pilot districts, 96 clinics new clinics have been built and 132 are under construction – for a total of 228 new clinics.
Home Affairs
The Department of Home Affairs has issued 6.8-million Smart Card IDs to replace the old green ID books – exceeding its own target by half a million.
The department now has 279 paperless automated offices for issuing Smart Card IDs, and 115 mobile units countrywide.
The new National Identity System, replacing the old Population Registry, has been finalised. The NIS is a digital biometrics based system that records the details of all people who live in, and visit, South Africa.
The department has upgraded facilities at its six largest border posts: Lebombo, Oshoek, Beitbridge, Ficksburg and Kopfontein.

Water and Sanitation
The Mzimvubu Water Scheme in will create 5 000 jobs during construction and 3 700 full-time positions.

In Limpopo's Mopani District, 55 villages have access to piped water for the first time, after a water treatment project in the area was completed.

In Nganglizwe, Mthatha, upgrades to water treatment plants in the area has allowed the development of a 6 500-unit housing project.

In Richards Bay, KwaZulu-Natal,

a R300-million desalination plant was built and brought online in seven months, at the height of the drought. It supplies water to 175 000 households.

In the past year, the bucket system has been eradicated in 26 900 areas.
Budget in brief
Rural Development and Land Reform: 8-million hectares of arable land has been restored to previous owners.
Sports and Recreation: R690-million budgeted for the healthy lifestyle programme Active Nation, and R225-million for school sports.
Department of Energy: Responsible for 90 000 jobs and contributes R300-billion to South Africa's economy.

Energy
An improved Independent Power Producer programme will give black-owned small businesses access to the energy sector.
The department procured 60 000 heating systems for its solar water heater programme, boosting local manufacturers.

Healthcare for the vulnerable
Pregnant women will now get eight free antenatal checkups, up from the previous four visits. During these visits the women will be screened for breast and cervical cancer, and treated if necessary. They will also get advice on contraception.
There is a backlog of 270 000 mainly elderly people waiting for cataract removal operations. The health department will clear this backlog by with 90 000 sight-restoring operations a year.